Are Junior Mints Dairy-Free? A Comprehensive Guide to Dairy-Free Candy by Category
Indulging in sweet treats should be a pleasure for everyone, including those with dietary restrictions. If you're on the lookout for dairy-free candies, you're in the right place. Today, we're taking a deep dive into the world of dairy-free confections, starting with the beloved and delicious treat Junior Mints. We'll explore the dairy-free credentials of these iconic morsels, and then we'll delve into other categories of dairy-free candy. Plus, we'll provide nutritional insights about Junior Mints, including some controversial ingredients, so you can enjoy them with confidence.
Are Junior Mints Dairy-Free?
Without a doubt, Junior Mints are dairy-free. These bite-sized wonders consist of a luscious dark chocolate shell that enrobes a smooth, mint-flavored filling. The magic of Junior Mints lies in the fact that their chocolate is crafted without any milk or dairy products, making them a delectable choice for those with lactose intolerance or dairy allergies. The rich chocolate taste of one of America's most popular candies is one that most don't forget.
However, don't confuse Junior Mints, the delicious chocolate gem candy, with another popular candy, Andes Mints. Andes Mints typically contain dairy ingredients. The primary ingredients in Andes Mints include chocolate, sugar, palm kernel oil, and whey powder, which is a dairy-derived ingredient.

Soy Lecithin: Junior Mints candy contains soy lecithin as an ingredient. Soy lecithin is a common ingredient that is used in chocolate products as an emulsifier to improve texture and prevent the separation of cocoa solids and fats.
Corn Syrup: Junior Mints also contain corn syrup as one of their ingredients. Corn syrup is commonly used in candies as a sweetener and to give them their characteristic texture.
Confectioner's Glaze: You may be surprised by this next possibly problematic ingredient! Female lac bugs are sometimes used to produce shellac, a substance that can be used as a glazing agent in certain candies, including Junior Mints. Shellac is a natural resin secreted by female lac beetles when they feed on certain trees in regions such as India and Thailand. It is harvested, processed, and purified to create shellac. In the food industry, shellac is used as a food-grade glaze or coating for candies to enhance their appearance and protect them from moisture.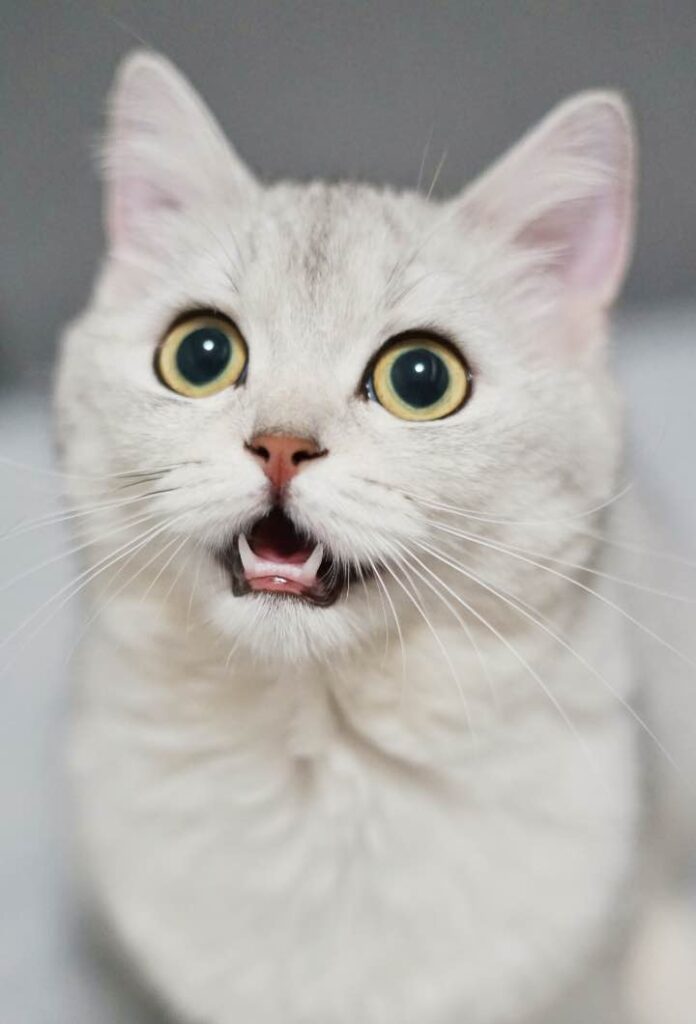 It is considered safe for consumption by regulatory agencies like the FDA. However, if you have dietary restrictions or preferences, including vegan or vegetarian diets, you may want to be aware of the use of shellac in candies and choose products that do not contain it. Some individuals prefer to avoid products that use animal-derived ingredients like shellac. Always check the ingredient list on the candy packaging if you have specific dietary concerns.
Do Junior Mints contain tree nuts?
Great news! Junior Mints do not contain tree nuts as listed ingredients. However, please keep in mind that ingredient formulations can change over time, and there may be variations between different versions or brands of the product. To ensure the safety of individuals with tree nut allergies, always check the most up-to-date ingredient list and allergen information on the specific packaging of the Junior Mints you intend to consume, as cross-contamination or changes in ingredients can occur. If you have a tree nut allergy or dietary restrictions, it's advisable to contact the manufacturer directly or consult their website for the latest information regarding allergens.
If you follow a strict vegan diet or have strict vegan preferences, you should contact the manufacturer directly or refer to their official website for any statements or information regarding their production methods and ingredients, as formulations can change over time. Some brands offer vegan chocolate-covered mints, so it's always a good idea to look for certified vegan alternatives or dairy-free options if you want a completely vegan alternative.
What are the ingredients in junior mints?
Ingredients List: Sugar, Semi-Sweet Chocolate (Sugar, Chocolate Liquor processed with Alkali, Cocoa Butter, Milk Fat, Soy Lecithin (an Emulsifier), Vanillin (an Artificial Flavor), Corn Syrup, Confectioner's Glaze, Modified Food Starch, Peppermint Oil, Invertase (an Enzyme), Soy Lecithin (an Emulsifier)
Nutritional Information for Junior Mints (serving size, approximately 12 pieces):
Calories (based on a daily value of 2,000 calories): 160
Total Fat: 3g
Cholesterol: 0mg
Sodium: 10mg
Total Carbohydrates: 36g

Dietary Fiber: 0g
Sugars: 28g

Protein: 1g
Dairy-Free Candy by Category
Now that you know Junior Mints are dairy-free, let's embark on a sweet journey through various categories of dairy-free candy to satisfy your cravings:
Gummy Candy: Gummy candy lovers rejoice! You have plenty of dairy-free options, including:
Skittles: These colorful, fruit-flavored bites are a classic choice.
Swedish Fish: Soft and chewy, these fish-shaped candies are a nostalgic favorite.
Sour Patch Kids: Sweet, sour, and entirely dairy-free.
Jolly Rancher Gummies: Bursting with fruity goodness.
Haribo Goldbears: Be sure to check the label, as ingredients may vary by country.
Hard Candy: For those who prefer their sweets to last a bit longer, dairy-free hard candies are a delightful choice:
Jolly Ranchers: Bold and intensely flavored, these candies come in a variety of fruit flavors.
Dum Dums: These classic lollipops offer a wide range of flavors.
Life Savers: Iconic ring-shaped candies with various fruity flavors.
Warheads: Some flavors are dairy-free, but always verify the label.
Chocolate Candy: Indulge your chocolate cravings with these dairy-free options:
Dark Chocolate: Many brands offer dairy-free dark chocolate bars and truffles.
Endangered Species Chocolate: Known for its ethical practices and delicious dairy-free varieties.
Enjoy Life Foods: A brand dedicated to allergy-friendly chocolates.
Hu Chocolate: Discover a world of dairy-free chocolate bars in a range of unique flavors, like Hu Crunch Mint Dark Chocolate.
Fruit Chews: When you want a chewy, fruity treat, these options have you covered:
Starburst: Original and Tropical flavors are dairy-free.
Hi-Chew: Most flavors are dairy-free, but always double-check the label.
Now and Later: Long-lasting fruity chews for a sweet experience.
Licorice Candy: Licorice lovers can enjoy these dairy-free options:
Twizzlers: Most Twizzlers varieties are dairy-free.
Red Vines: A classic, dairy-free licorice twist.
Wiley Wallaby: Australian-style licorice – remember to check the label.
Jelly Beans: For jelly bean enthusiasts, these options are dairy-free:
Jelly Belly: Most Jelly Belly flavors are dairy-free.
Surf Sweets: Discover organic, allergy-friendly jelly beans.
Tootsie Rolls: Tootsie Rolls are a beloved classic in the candy world, and the good news for individuals with dairy allergies or dietary restrictions is that they are generally dairy-free. These chewy, chocolatey candies are renowned for their nostalgic flavor and have been a favorite treat in movie theaters for generations.
Remember, always scrutinize packaging and ingredient labels for the most accurate information, as ingredients may differ between brands and products. If you have severe food allergies, it's advisable to contact the manufacturer directly to ensure their allergen handling practices align with your needs.
Finding dairy-free candy doesn't mean sacrificing taste or enjoyment. Junior Mints are a perfect example of a dairy-free delight, and there's an array of dairy-free candies across various categories to suit every palate. So go ahead, treat yourself to your favorite sweets without any dairy-related worries, and relish the sweetness!
These cupcakes are sure to satisfy your chocolate and mint cravings, just like the classic candy.
Junior mints inspired chocolate cupcakes
Course: Dessert
Cuisine: American
Difficulty: Medium
Creating Junior Mints-inspired chocolate mint cupcakes is a delightful idea! Here's a recipe that captures the essence of those delicious minty chocolate candies in cupcake form!
Ingredients
For the Chocolate Cupcakes:

1 and 1/2 cups all-purpose flour

1 and 1/2 cups granulated sugar

3/4 cup unsweetened cocoa powder

1 and 1/2 teaspoons baking powder

1 and 1/2 teaspoons baking soda

1 teaspoon salt

2 large eggs

3/4 cup buttermilk

1/2 cup vegetable oil

2 teaspoons pure vanilla extract

3/4 cup hot water

For the Mint Filling:

1/2 cup unsalted butter, softened

2 cups powdered sugar

1/4 cup milk

1 teaspoon peppermint extract

Green food coloring (optional, for color)

For the Chocolate Ganache:

1 cup semi-sweet chocolate chips

1/2 cup heavy cream

1 teaspoon peppermint extract

For Decorating:

Junior Mints candies

Crushed peppermint candies (optional)
Directions
Preheat your oven to 350°F (175°C). Line a cupcake pan with cupcake liners.
In a large mixing bowl, sift together the flour, sugar, cocoa powder, baking powder, baking soda, and salt.
Mix wet ingredients: Add the eggs, buttermilk, vegetable oil, and vanilla extract to the dry ingredients. Mix until well combined.
Slowly pour in the hot water while continuing to mix. The batter will be thin, but that's okay.
Fill each cupcake liner about two-thirds full with the batter.
Bake in the preheated oven for 18-20 minutes or until a toothpick inserted into the center of a cupcake comes out clean.
Remove from the oven and let them cool in the pan for a few minutes before transferring them to a wire rack to cool completely.
Prepare mint filling: In a mixing bowl, beat the softened butter until creamy.
Gradually add the powdered sugar, milk, peppermint extract, and green food coloring (if desired) until the mixture is smooth and well combined. Adjust the color to your preference.
Fill cupcakes: Once the cupcakes are completely cool, use a cupcake corer or a knife to create a small hole in the center of each cupcake.
Fill the holes with the mint filling.
Prepare chocolate ganache: In a microwave-safe bowl, heat the heavy cream until it's hot but not boiling.
Pour the hot cream over the chocolate chips and let it sit for a minute.
Stir until the chocolate is completely melted and the mixture is smooth.
Stir in the peppermint extract.
To frost cupcakes: Dip the top of each cupcake into the chocolate ganache, allowing any excess to drip off.
Place a Junior Mint candy on top of each cupcake while the ganache is still soft.
Optionally, sprinkle crushed peppermint candies on top for extra minty flavor and decoration.
Allow the ganache to set by placing the cupcakes in the refrigerator for about 15-20 minutes.
If you're looking for a tasty recipe that is not made with Shellac or corn syrup, you have got to make the recipe below! Making your own delicious minty candy ensures that the food products you choose provide natural flavors instead of artificial flavors. You can also be sure that there is no possibility of tree nut contamination. Plus, you can use high-quality foods, like organic sugar, to ensure that you are providing the best homemade candy for you and your whole family.
Homemade Junior Mints Recipe
Yield: Approximately 40 Junior Mints
Ingredients:
For the Mint Filling:
2 cups powdered sugar
2 tablespoons dairy-free butter (such as vegan butter)
2 teaspoons peppermint extract
1/4 teaspoon vanilla extract
1 tablespoon dairy-free milk (almond, soy, or oat milk works well)
A few drops of green food coloring (optional, for color)
For the Chocolate Coating:
8 ounces dairy-free semi-sweet chocolate chips (check the label to ensure dairy-free)
1 tablespoon coconut oil
Instructions:
1. Prepare a Baking Sheet: Line a baking sheet or tray with parchment paper and set it aside. This is where you'll place your homemade Junior Mints to cool.
2. Make the Mint Filling: In a mixing bowl, combine the powdered sugar, dairy-free butter, peppermint extract, vanilla extract, and dairy-free milk. Stir until the mixture forms a smooth and pliable dough. If the mixture is too dry, add a tiny bit more dairy-free milk, but be cautious not to make it too sticky. If you desire a green color for your mint filling, add a few drops of green food coloring and knead it into the dough until you achieve your desired shade.
3. Shape the Junior Mints: Pinch off small portions of the mint filling and roll them into tiny balls, approximately 1/2 inch in diameter. Place each ball on the prepared baking sheet.
4. Chill the Mint Balls: Place the baking sheet with the mint balls in the refrigerator for about 30 minutes to firm them up. This will make them easier to coat with chocolate.
5. Melt the Chocolate: In a microwave-safe bowl or using a double boiler, melt the dairy-free semi-sweet chocolate chips and coconut oil together until smooth and well combined. Be careful not to overheat the chocolate; microwave in short bursts or stir frequently if using a double boiler.
6. Coat the Mint Balls: Remove the mint balls from the refrigerator. Using a fork or dipping tool, carefully dip each mint ball into the melted chocolate, ensuring it's fully coated. Allow any excess chocolate to drip back into the bowl.
7. Set the Junior Mints: Place each chocolate-coated mint ball back onto the parchment-lined baking sheet. Repeat this process until all mint balls are coated in chocolate.
8. Cool and Set: Let the homemade Junior Mints cool at room temperature for a few minutes. Then, transfer the baking sheet to the refrigerator and allow the chocolate to set completely, which should take about 1 to 2 hours.
9. Serve and Enjoy: Once the chocolate is firm, your homemade Junior Mints are ready to enjoy! Carefully peel them off the parchment paper and store any leftovers in an airtight container in the refrigerator.
These homemade Junior Mints are a delightful dairy-free treat that captures the classic taste of the store-bought version. Enjoy them as a sweet snack or share them with friends and family as a homemade gift.
Craving more delicious recipes? Click the images below for more!