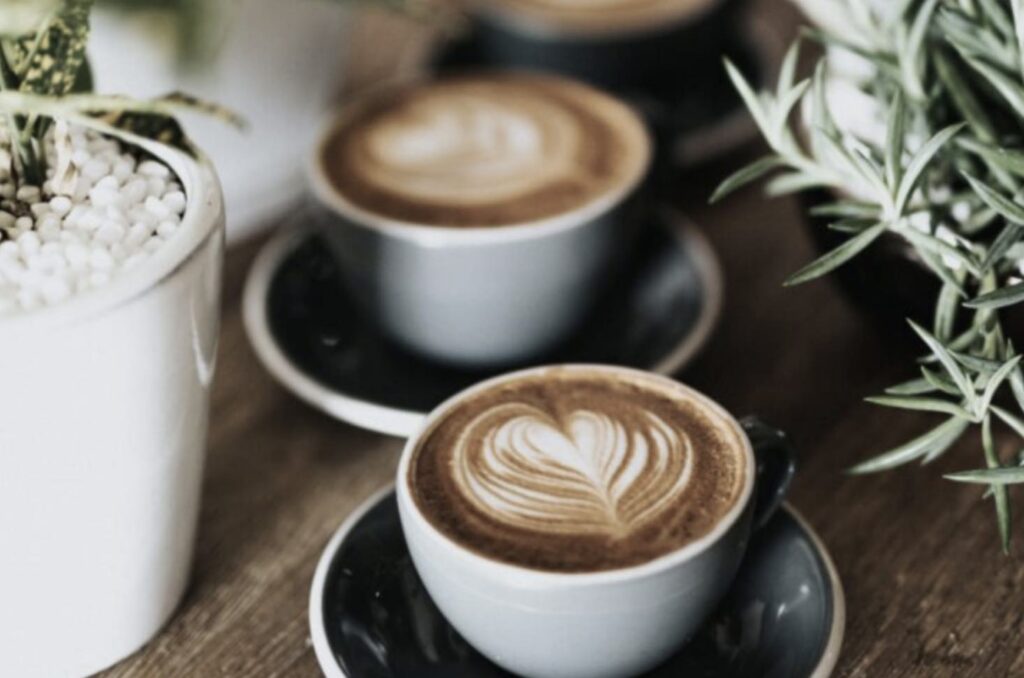 Step into the enticing realm of Nespresso pods, where coffee craftsmanship meets unparalleled convenience.
To discover the best Nespresso pod for cappuccino, we will need to go on a fascinating journey. With each petite capsule, a symphony of aroma, flavor, and innovation unfolds, promising a sensory journey that tantalizes the taste buds and awakens the senses. Nestled within these meticulously crafted pods lies the essence of coffee culture—a world where the finest beans are transformed into liquid artistry, ready to be savored at the touch of a button.
With Nespresso pods, the story of coffee is condensed into a captivating capsule, ready to be unwrapped, brewed, and savored with every pour. Discover a world that redefines your coffee experience, inviting you to partake in the art of crafting your perfect cup.
When it comes to choosing the best Nespresso pod for a cappuccino, important factors to consider are the flavor, intensity rating level, and compatibility with milk-based beverages.
What are Nespresso Pods or Capsules?
Before we get into the best Nespresso pod for cappuccino, let's first evaluate what exactly a Nespresso pod is. Nespresso pods, also known as Nespresso capsules, are single-serving units of pre-packaged coffee that are designed to be used with Nespresso coffee machines. These pods are a convenient way to brew a single cup of coffee with consistent quality, flavor, and aroma. Nespresso offers a wide range of coffee options, each encapsulated within a pod, to cater to various preferences and taste profiles.
The design of Nespresso pods ensures that the coffee inside remains fresh and protected from external elements until the moment of brewing. The pods are typically made from aluminum or plastic, with a hermetically sealed top that preserves the coffee's freshness and aroma.
To use Nespresso pods, you insert one into a compatible Nespresso coffee machine, and the machine punctures the pod's top to allow water to flow through and extract the coffee. Different Nespresso machines have varying features, such as adjustable cup sizes and brewing strengths, which ensure that you can customize your coffee to your liking.
Nespresso offers a range of coffee styles and intensities, from espresso to lungo (a larger coffee), and from mild to intense flavors. They also have a separate line called "Nespresso Vertuo," which uses a different brewing technology and offers a different pod design to brew larger cups of coffee. Pods or capsules range from 1.35 ounces for Espresso, 2.7 ounces for double Espresso, 5.07 ounces for Gran Lungo (Americano-inspired coffees), 7.77 ounces for coffee, and 12 ounces for XL coffees (XL Capsules are deigned to brew exclusively on Vertuo Creatista, Next, and Pop machines).
With so many pods to choose from, how do you pick the best pods that's right for you and your machine?
Where do you start when searching for the best Nespresso pod for cappuccino? Don't worry! We've got you covered. We have independently tasted and reviewed the different flavors to help you find the pod (or pods) you'll love! Here are a few Nespresso pod options that are well-suited for making a delicious cappuccino:

Whether it's coffee or Espresso you're craving, reach for these pods if you like bold, intense, and dark roast coffee brews.
Double Espresso Scuro:
Decadent, rich and dark, with roasted cocoa and vanilla notes.
Double Espresso Chiaro:
Indulgent, woody earth notes in this blend of Central and South America beans.
Diavolitto: OUR FAVORITE!
Rich, warm, and intense notes of leather and oak wood round out the smoky finish of this powerful roast.
Intenso:
Thick coffee crema and intense flavor finish for this dense roast.
Stormio:
Smooth, full-bodied experience with woody and cereal aromas.
Fortado:
This capsule offers a full-bodied blend with cocoa notes.
Il Caffe:
An intense roast level that combines Vietnamese, Indonesian and Colombian Arabicas with a velvety soft mouthfeel.
Ice Forte:
Tailored for iced drinks, this pod contains a robust coffee blend that stands up to the dilution from ice. It contains notes of cereal and hints at a peppery taste.
What if you're craving a more balanced taste? Check out the many options for a variety of flavors!
Bianco Piccolo:
As a milk-based coffee, this pod is a good choice for a milder coffee taste combined with the creaminess of milk. It's designed for those who enjoy a more balanced and delicate coffee experience. It contains the flavor of Arabica coffee with a hint of nuttiness.
Bianco Doppio:
This is double the size of the Piccolo pod.
Bianco Forte:
The "Forte" in the name suggests a stronger coffee flavor. This pod offers a more pronounced, robust coffee taste while retaining the milk-based elements for a harmonious combination.
Melozio:
Honeyed sweetness and classic cereal notes round out this customer favorite for a balanced coffee.
Altissio:
This is a full-bodied and creamy roast with notes of cereal
Orafio:
This medium roast pod offers surprising licorice, brown caramel, and spicy notes with a long-lasting slightly bitter after taste.
What should you reach for on milder mornings? Reach for one of their lighter roasts.
Arondio:
Subtle acidity and a rounded, smooth finish.
Voltesso:
Light and sweet, a Bourbon coffee inspired by Brazil is a mild Arabica from the Colombian highlands.
Pour-Over Style Mild:
A light roast with hints of toasted cereal and malted notes (Creatista, Next and Pop machines).
Some days, you might want a sweet or fruity hint in your coffee.
Kahawa Ya Congo:
This blend offers mild fruity notes and nutty taste, smooth light-bodied coffee.
Vivida:
With added B12 vitamins to support immune health, this pod offers a cereal and sweet flavor profile with a smooth, creamy finish.
Solelio:
A gentle and mild light-bodied coffee with beans from Kenya and Colombia.
Half Caffeinato:
Sweet, delicate and biscuity.
Toccanto:
Aromatic notes of toasted bread and red fruit. A hint of berries on the nose and a warm, winey taste.
For a travel holiday for your taste buds, try their International collection.
El Salvador:
This pod offers jammy, sweet biscuit notes
Peru Organic (A must try!):
Green vegetable notes and low acidity with notes of toasted sweet cereals.
Costa Rica:
One of a kind fermentation process in hot-spring waters brings a well-balanced taste.
Mexico:
Intensely roasted and spicy due to a double washing, producing a refined intensity level.
Ethiopia:
This pod offers a naturally flowery coffee taste due to the uniques drying process of the beans.
Colombia:
Candied apple and red berry notes in this sweet and winey coffee with Central American Arabica beans.
try their newest flavors and limited edition collection! These pods are in high demand and sell out quickly. Grab them while you can!
Roasted Hazelnut:
These pods offer a rich, decadent, carmelized flavor of hazelnuts over a velvety smooth Arabica coffee beans.
Sweet Vanilla:
Silky, smooth and sweet taste over a creamy texture.
Golden Caramel:
Classic caramel coffee flavors over a sweet biscuit coffee taste.
Rich Chocolate:
This pod offers malty notes and rich flavor, chocolatey taste over smooth Arabica beans.
Pumpkin Spice Cake (Our personal favorite!):
This pod features the warm and comforting flavors of pumpkin spice cake. You can expect a blend of cinnamon, nutmeg, and a hint of cloves combined with a subtle sweetness, reminiscent of a delicious dessert.
Tropical Coconut Flavor Over Ice:
Designed for iced beverages, this pod offers the refreshing taste of coconut combined with hints of caramel and vanilla. It's formulated to maintain these flavor profiles even when diluted by ice, providing a cool and exotic drink.
Cold Brew Style Intense:
Decadent medium-bodied roast with hints of caramel and cereal (Creatista, Next and Pop machines).
Alto Ambrato:
Light roast with notes of cereal and vanilla (Creatista, Next and Pop machines).
Alta Onice:
Roasted flavor with woody notes (Creatista, Next and Pop machines).
Nespresso offers decaffeinated coffee pods as well for a great coffee taste without the caffeine:
Fortado Decaffeinato
Altissio Decaffeinato
For coffee with extra kick, try a pod with a caffeine boost!
Melozio Boost
Stormio Boost
Nespresso offers a variety pack of their best-selling pods which change seasonally. These are your best choice when it comes to sampling their many delectable flavors and satisfying your personal preference for taste.
Our top picks for the best Nespresso capsules in 2023 for coffee drinks
You asked! We tasted!
The best Nespresso capsule for Espresso is Diavolitto.
With its intense smoky oak wood and leather notes, it is the clear winner for a robust and decadent Espresso. Diavolitto's powerful flavor profile can stand up to lots of cream and sugar or stand on its own and is an excellent choice. These capsules can be used in the Vertuo machine.
The best Nespresso capsule for Coffee is Stormio.
Stormy is slightly spicy, woody, and full-bodied. It has a lively taste and smooth, velvety mouthfeel without the bitterness. These capsules can be used in the Vertuo machine.
The best Nespresso capsule for Macchiato is Altisso.
Altisso offers a rich coffee taste with a creamy texture that can compliment the addition of milk. The taste of the roast still shines through without overpowering. These capsules can be used in the Vertuo machine.
The best Nespresso capsule for Cappuccino is (drumroll, please) is Bianco Forte.
This pod offers a strong, robust taste that can shine with the addition of a frothy cream and sugar. The woody aroma and richness of it's velvety mouthfeel will leave you craving a second cup. These capsules can be used in the Vertuo machine.
Embarking on a journey through Nespresso pods is akin to embarking on a voyage of taste, discovery, and indulgence. With every sip, you traverse diverse coffee landscapes, from the bold peaks of espresso intensity to the smooth valleys of lungo mellowness. The symphony of aromas and flavors crafted within each pod is a testament to Nespresso's dedication to bringing the world's finest coffee to your cup. As you explore the range of pods, you unlock the door to a world where convenience meets quality, where innovation meets tradition, and where every brewing moment becomes a celebration of coffee culture.
This journey isn't just about coffee; it's a personal odyssey that reflects your individual preferences, moods, and moments. Nespresso pods empower you to curate these experiences, offering the flexibility to switch between flavors and intensities without sacrificing the consistency and excellence that Nespresso is renowned for.
The final drop in your cup signifies the culmination of this journey—a journey that brings together the passion of coffee experts, the dedication of cutting-edge technology, and the joy of a perfectly brewed cup. Nespresso pods encapsulate the essence of craftsmanship, encapsulated in a sleek, convenient package that ensures every cup is a masterpiece. As you savor the last sip, you're not merely concluding a coffee break; you're concluding a chapter in the book of your own coffee story.
But the journey doesn't end here. Nespresso pods, with their recyclable materials and sustainability initiatives, beckon you to continue this voyage with an eye towards the future. As you place the pod in the recycling bin, you're contributing to a cycle that preserves the planet's resources while enjoying the pleasures of exceptional coffee.
In a world of choices, Nespresso pods offer not just a coffee experience, but a lifestyle—a lifestyle that embraces quality, convenience, and the joy of savoring each moment. It's a lifestyle that bridges the gap between the coffee connoisseur and the coffee enthusiast, offering a taste of luxury that's attainable in the comfort of your own home.
So, as you navigate the world of Nespresso pods, remember that you're not just sipping coffee; you're sipping inspiration, innovation, and a passion that's been carefully curated for your enjoyment. Each pod is an invitation to rediscover your love for coffee, to explore uncharted territories of taste, and to embark on a journey that's as enriching as it is delicious. We hope this post helped you find the best Nespresso pod for cappuccino!
Craving more delicious recipes? Click below for more!