A Feast of Irish Delights: Dinners, Sides, and Desserts
The rich tapestry of Irish cuisine is steeped in tradition, showcasing an array of flavors and textures that have evolved over centuries. From comforting hearty meals like Irish stew and shepherd's pie to delightful sides and sweet desserts, there's something for everyone to savor. To me, there's nothing like the homey smells of herbs and meat simmering away and that warm, hearty mouthful of potatoes and meaty sauce. Join us as we journey through multiple options for cooking an Irish dish for leftovers.
Join us on a culinary journey through the heart of Ireland as we explore the top Irish dinners, sides, and desserts that define this remarkable food culture and the Irish people. We'll also share a few of our kitchen-tested ways to use your leftovers that you'll have to taste to believe! Don't wait for St. Patrick's Day to whip up one of these delicious recipes!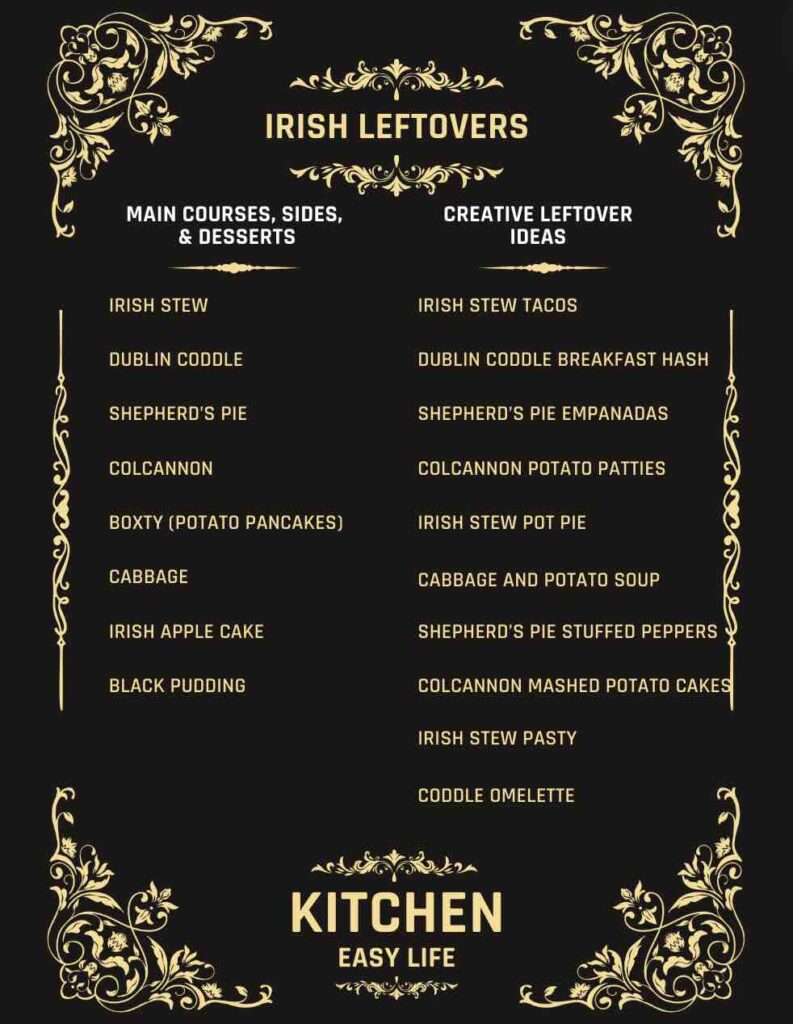 IRISH DINNERS:
1. Irish Stew:
At the heart of Irish cuisine is the beloved Irish stew, a hearty concoction of tender meat, potatoes, and vegetables simmered to perfection. This traditional Irish dish is a comforting bowl of warmth, a perfect way to experience the essence of Ireland. Make a large one for this Irish dish for leftovers.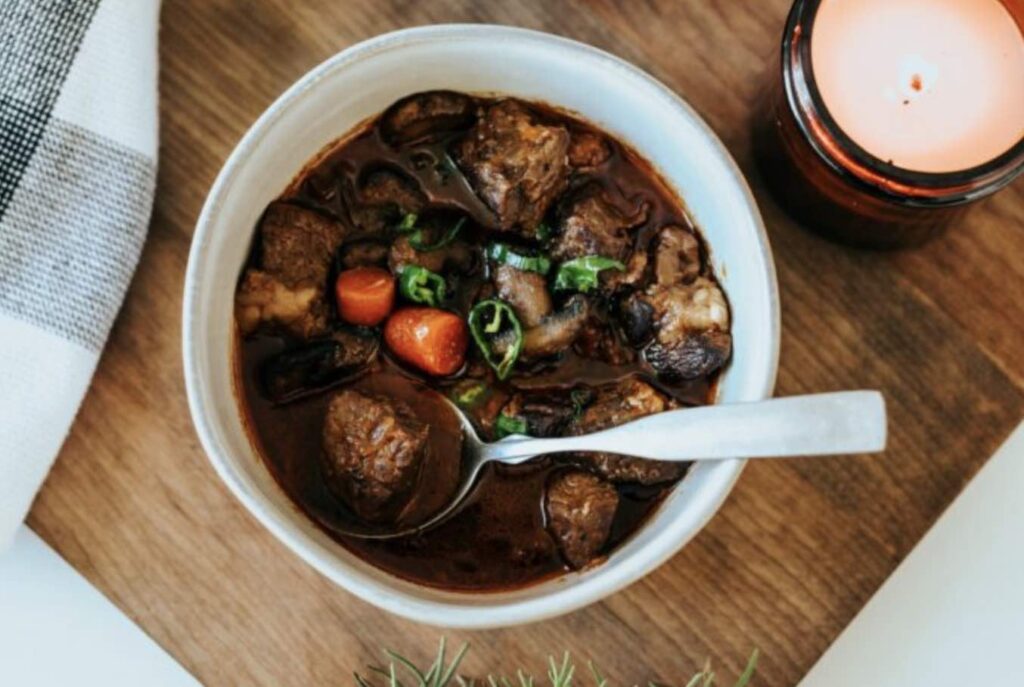 2. Dublin Coddle:
Hailing from the capital city, Dublin coddle is a flavorful stew featuring pork sausages, strips of bacon, onions, and potatoes. This slow-cooked delight is an authentic Irish dish that's a favorite among locals.
3. Shepherd's Pie:
A timeless classic, shepherd's pie consists of seasoned ground meat, typically lamb, topped with a layer of golden brown mashed potatoes. A comforting main dish that's perfect for chilly evenings. This is another great filling option that is definitely an Irish dish for leftovers.
IRRESISTIBLE SIDES:
4. Colcannon Recipe:
Colcannon, a traditional Irish side dish, combines creamy mashed potatoes with cabbage or kale. A drizzle of olive oil adds a modern twist to this comforting staple.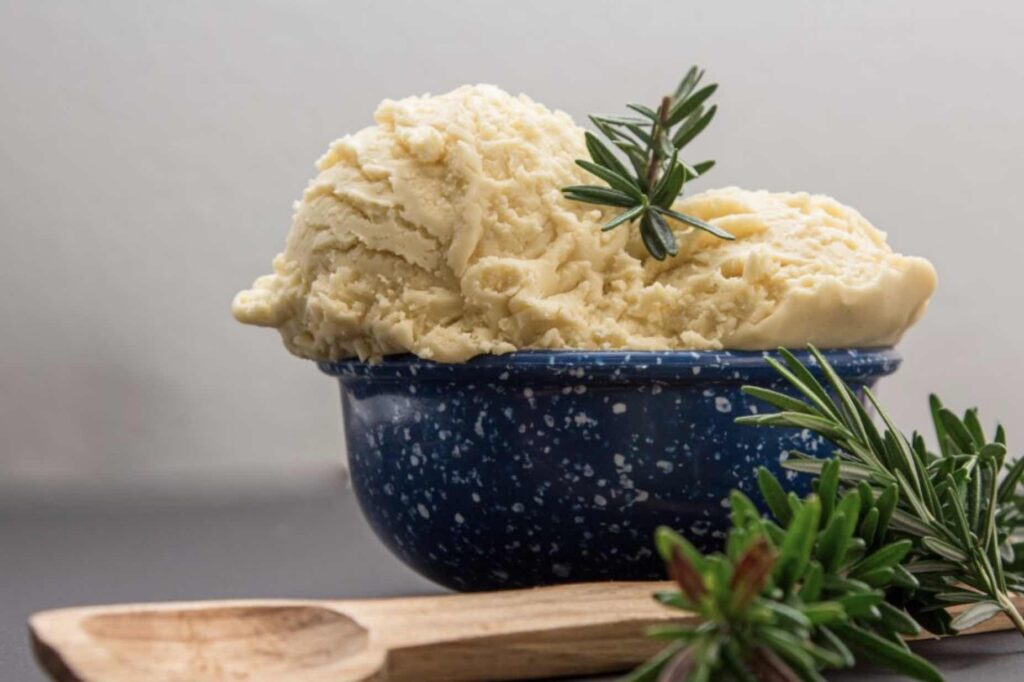 5. Potato Pancakes:
When leftovers need to be utilized, this is a great Irish dish for leftovers! Known as Boxty, this crispy Irish potato pancake is the perfect side to accompany any Irish meal. They're also an ideal use for leftover mashed potatoes, ensuring nothing goes to waste.
6. Leftover Cabbage Recipe:
More leftovers in need of being used? This is another tantalizing option for an Irish dish for leftovers! Turn leftover cabbage into a delicious side by sautéing it with a bit of garlic powder and olive oil. The result? A simple, yet flavorful cabbage dish.
SWEET IRISH DESSERTS:
7. Irish Apple Cake:
Irish apple cake is a rustic and moist treat that showcases the flavors of Ireland's orchards. Served warm with a dollop of custard sauce or a scoop of vanilla ice cream, it's a delightful dessert.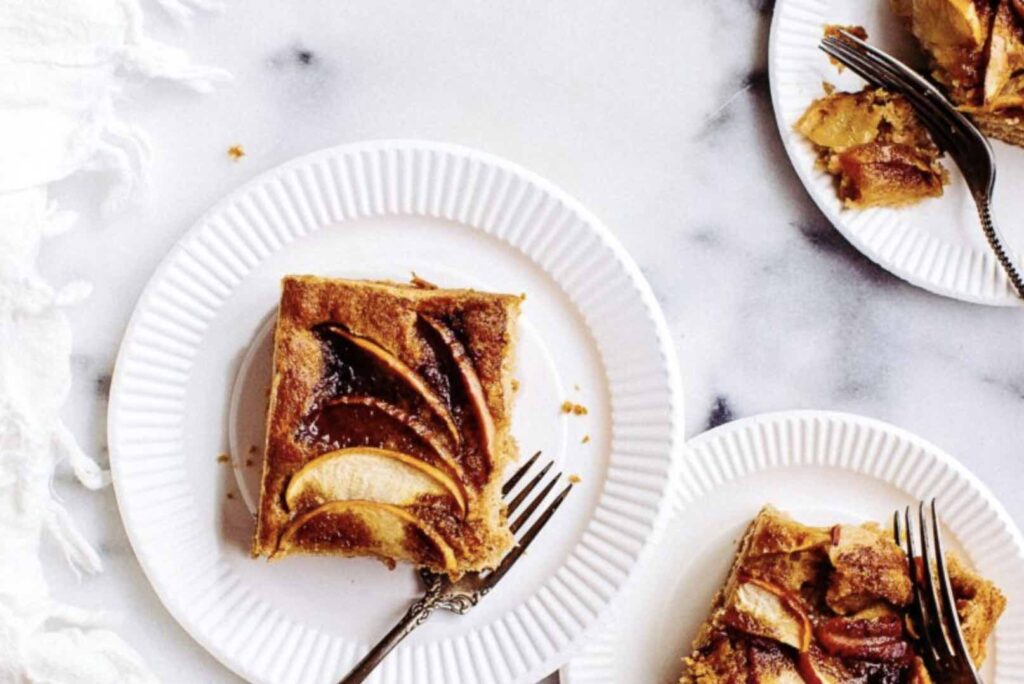 8. Black Pudding:
Though an acquired taste, black pudding, made from blood and oatmeal, is an authentic Irish delicacy that's often enjoyed as a dessert or part of a full Irish breakfast.
From the heartwarming bowls of Irish stew and shepherd's pie to the inventive use of leftovers in potato pancakes and cabbage sides, Irish cuisine offers a diverse range of dishes to explore. Cap off your meal with a slice of Irish apple cake, and you'll understand why this cuisine has stood the test of time. Whether you're sharing these traditional Irish dishes with family, friends, or enjoying them solo, the flavors of Ireland are sure to warm your heart and soul. Sláinte!
CREATIVE WAYS TO USE LEFTOVER IRISH DINNERS
9. Irish Stew Tacos:
Transform your leftover Irish stew into a unique taco filling. Warm up the stew, shred the tender meat, and spoon it into soft taco shells. Top with shredded cheese, a dollop of sour cream, and some fresh greens for a fusion of Irish and Mexican flavors.
10. Dublin Coddle Breakfast Hash:
Give your morning a hearty Irish twist by using leftover Dublin coddle to make a breakfast hash. To make this Irish dish for leftovers, chop up the sausages and bacon, then sauté them with diced potatoes and onions until golden brown. Top with a fried or poached egg for a satisfying breakfast.
11. Shepherd's Pie Empanadas:
Turn leftover shepherd's pie into hand-held empanadas. Scoop spoonfuls of the cold pie filling onto rounds of pastry dough, fold them in half, and seal the edges. Bake until golden brown, and you have savory, portable snacks for any occasion.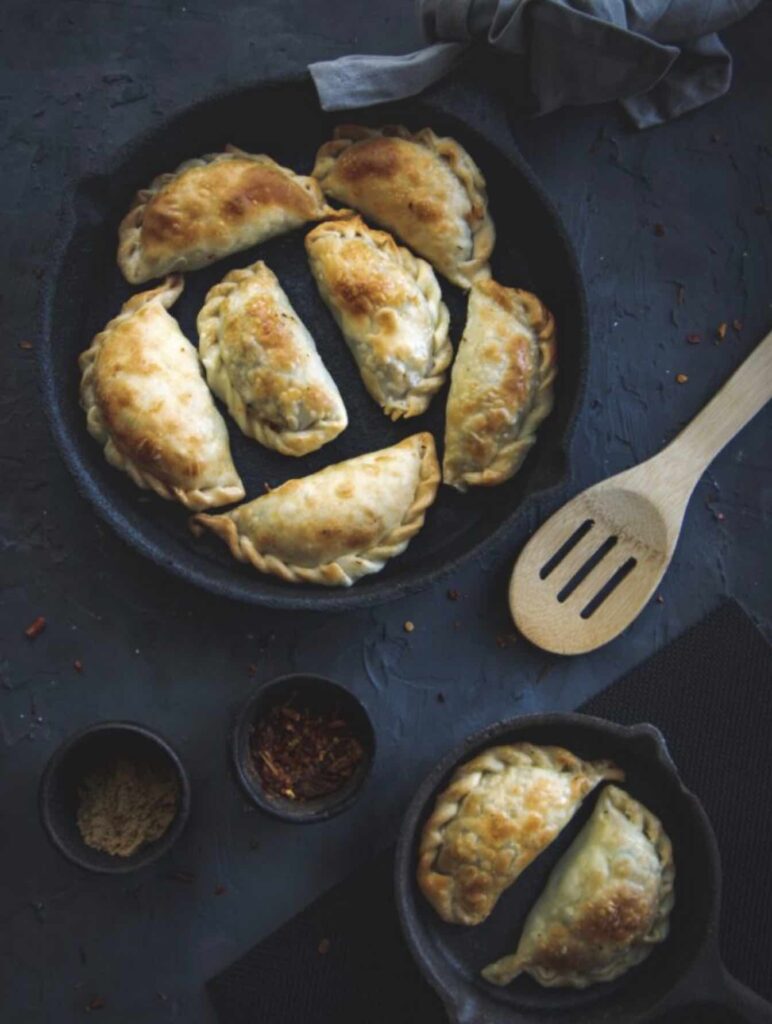 12. Colcannon Potato Patties:
Shape your leftover colcannon into patties and pan-fry them until crispy on both sides. These potato patties make a fantastic side dish for any meal or a quick and delicious snack.
13. Irish Stew Pot Pie:
Elevate your leftover Irish stew by turning it into a pot pie. Pour the stew into a pie dish, top it with a sheet of puff pastry, and bake until the pastry is golden and flaky. This creates a comforting and filling meal.
14. Cabbage and Potato Soup:
Blend your leftover cabbage and mashed potatoes with some vegetable or chicken broth to make a creamy and comforting soup. Add some seasoning, a splash of heavy cream, and garnish with fresh herbs for a delightful soup.
15. Shepherd's Pie Stuffed Peppers:
Hollow out bell peppers and stuff them with leftover shepherd's pie filling. Bake until the peppers are tender and the filling is heated through. It's a creative twist on stuffed peppers that's bursting with Irish flavor.
16. Colcannon Mashed Potato Cakes:
Shape your leftover colcannon into small cakes and pan-fry them until crispy on the outside. Serve them as a tasty side dish or a unique base for poached eggs.
17. Irish Stew Pasty:
Wrap your leftover Irish stew in puff pastry to create Irish stew pasties. These handheld delights are perfect for on-the-go lunches or snacks. Bake until the pastry is golden and flaky.
18. Coddle Omelette:
Fold chopped leftover Dublin coddle into a fluffy omelette. The combination of eggs and the savory coddle flavors creates a hearty and satisfying breakfast or brunch option.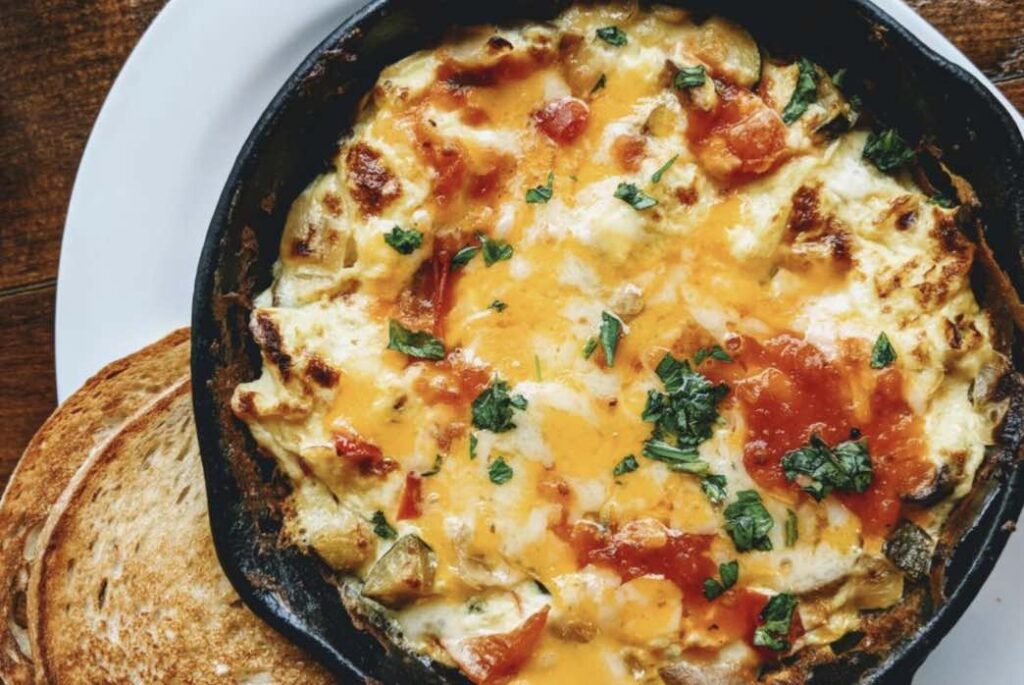 Get creative with your Irish dinner leftovers to enjoy the flavors of Ireland in new and exciting ways. Whether you're reinventing them as breakfast dishes, fusion cuisine, or comforting sides, these ideas will ensure that no delicious morsel goes to waste.
Here are recipes for three of the delicious Irish dinners above: Irish Stew, Shepherd's Pie, and Colcannon.
IRISH STEW
A classic Irish stew is a one-pot wonder made with succulent lamb or beef, potatoes, carrots, onions, and a rich, flavorful broth. It's a comforting, hearty meal that only gets better as leftovers. The flavors meld together, creating a mouthwatering meal for days.
Irish Stew
Course: Dinner
Difficulty: Medium
Cooking time
1
hour
30
minutes
A warm and delicious traditional Irish dish that's sure to be your favorite fall comfort food!
Ingredients
1 1/2 pounds (700g) lamb or beef stew meat, cubed

4 large potatoes, peeled and chopped into chunks

2 large carrots, peeled and sliced

2 onions, chopped

2 cloves garlic, minced

4 cups (950ml) beef or vegetable broth

2 tablespoons vegetable oil

1 tablespoon all-purpose flour

1 teaspoon thyme leaves

Salt and pepper to taste

Chopped fresh parsley or green onions for garnish
Directions
In a large pot, heat the vegetable oil over medium-high heat. Add the cubed meat and brown it on all sides. Remove the meat and set it aside.
In the same pot, add the chopped onions and garlic. Sauté them until they become translucent.
Sprinkle the flour over the onions and garlic, and stir to combine. This will help thicken the stew.
Return the browned meat to the pot and add the potatoes and carrots.
Pour in the beef or vegetable broth, ensuring it covers the meat and vegetables. If needed, add more water to cover.
Season with thyme leaves, salt, and pepper. Stir well.
Bring the stew to a boil, then reduce the heat to low, cover, and simmer for 1.5 to 2 hours, or until the meat is tender and the flavors meld together.
Serve hot, garnished with chopped fresh parsley.
Notes
Scroll down for more delicious, traditional Irish recipes!
SHEPHERD'S PIE
This savory pie features ground lamb or beef cooked with vegetables, topped with creamy mashed potatoes. Shepherd's pie reheats beautifully and is even more flavorful the next day.
Ingredients:
1 pound (450g) ground lamb or beef
1 onion, chopped
2 carrots, diced
1 cup (240ml) peas (frozen or fresh)
2 cloves garlic, minced
2 tablespoons tomato paste
1 cup (240ml) beef or vegetable broth
2 tablespoons Worcestershire sauce
4 cups (about 900g) mashed potatoes
1/2 cup (120ml) milk
Salt and pepper to taste
Butter for greasing the baking dish
Instructions:
In a large skillet, heat some oil over medium heat. Add the chopped onion and garlic and sauté until softened.
Add the ground meat and cook until browned. Break it into small pieces as it cooks.
Stir in the carrots, peas, tomato paste, and Worcestershire sauce. Cook for a few more minutes.
Pour in the broth and simmer until the mixture thickens. Season with salt and pepper to taste.
Preheat your oven to 375°F (190°C).
In a separate pot, heat the mashed potatoes with the milk and a little butter until smooth and creamy.
Grease a baking dish and spread the meat and vegetable mixture evenly in the bottom.
Spoon the mashed potatoes on top and spread them out to cover the meat mixture.
Bake in the preheated oven for about 20-25 minutes or until the top is golden brown and the filling is bubbling.
Let it cool slightly before serving.
COLCANNON
Colcannon is a creamy mashed potato dish with cabbage or kale mixed in. Leftovers can be shaped into patties and pan-fried until crispy, creating an irresistible side for your next meal.
Ingredients:
4 large russet potatoes, peeled and cut into chunks
1/2 head of cabbage, shredded
1 cup (240ml) milk
1/2 cup (115g) butter
Salt and pepper to taste
Chopped fresh chives or scallions for garnish
Instructions:
Boil the potato chunks in salted water until tender, then drain and set aside.
In a separate pot, cook the shredded cabbage in boiling water for about 5-7 minutes until it's softened but not mushy. Drain.
In a saucepan, heat the milk and butter until the butter melts.
Use a potato masher to mash the cooked potatoes and cabbage together. Gradually add the hot milk and butter mixture while continuing to mash until you achieve a creamy consistency.
Season with salt and pepper to taste.
Serve hot, garnished with chopped fresh chives or scallions.
IRISH SODA BREAD RECIPE
19. Irish Soda Bread
No Irish meal is complete without this traditional Irish food. Irish soda bread is a traditional Irish quick bread that is known for its simplicity and distinctive flavor. It gets its name from the use of baking soda (bicarbonate of soda) as the leavening agent, which creates a chemical reaction with the acidic ingredients in the dough, such as buttermilk, to produce carbon dioxide gas, causing the bread to rise without the need for yeast.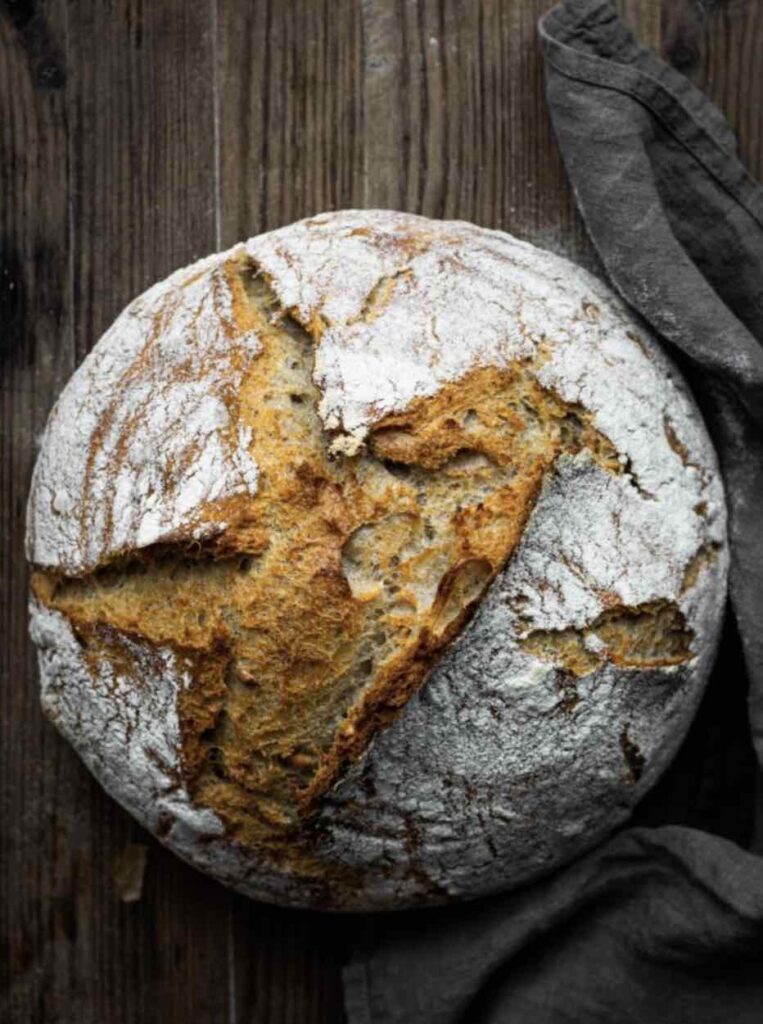 Ingredients:
1 teaspoon each Baking soda and Baking powder
1 egg
1/2 cup melted butter
3 1/2 tablespoons of sugar
1/4 teaspoon salt
3/4 cup Buttermilk
3 3/4 cup all-purpose flour
Preparation:
Making Irish soda bread is a straightforward process. The ingredients are all combined in one large mixing bowl to form a sticky dough. The dough is then kneaded briefly, shaped into a round loaf, and placed on a baking sheet or in a cast-iron skillet. After scoring the cross on top, bake at 375 degrees for 40-50 minute or until golden brown and sounds hollow when tapped on the bottom.
Enjoy these delicious Irish meals that will transport your taste buds to the heart of Ireland!
Craving more delicious recipes? Click below for more!