The Secret's in the Soup! – Unveiling Lipton's Magic
Once upon a dinner time, there was a product that changed the way many approached their beef stew game: the Lipton Recipe Secrets. If you've ever wondered why some beef stews taste just a tad bit more magical than others, it might just be this little secret ingredient. Lipton Recipe Secrets has been the underdog hero for many home cooks, providing that extra oomph of flavor that makes every bite memorable. Its rich history dates back to when the genius minds at Unilever decided to grace us with this delicious recipe enhancer.
Now, the "recipe secrets" aren't so secret when you have the packet in your hand. Still, what makes it a game-changer is its balanced blend of flavors that saves you the hassle of seasoning guesswork. Whether you're tossing beef in a large bowl or browning it on medium-high heat, a sprinkle of this mix ensures your stew is well on its way to greatness. And as for the unique blend? Think onion powder, a hint of yeast extract, and those mysterious but flavorful agents like disodium inosinate and disodium guanylate.
It's not just about adding flavors but enhancing the natural goodness of your ingredients. When combined with tender beef, red wine, and a splash of beef broth, Lipton Recipe Secrets acts as the bridge that marries them in a delightful union. So, whether you're a fan of the slow cooker or a die-hard fan of the traditional Dutch oven method, this mix promises a pot of gold—or should we say, a pot of delicious beef stew? By the end of this post, you'll be drooling over this stew and itching to get out and make it!
Stew-per Simple Steps! – A Step-by-Step Guide to Perfection
Starting with the basics, you'll want to get your boneless beef chuck steak or round steak cut into 1-inch cubes. This size ensures that the meat cooks uniformly, giving you tender beef morsels in every spoonful. Pro tip: Before you brown the steak on medium heat, give it a good toss with some olive oil and Lipton Recipe Secrets beefy onion soup mix. This little trick ensures your meat is flavorful from the inside out.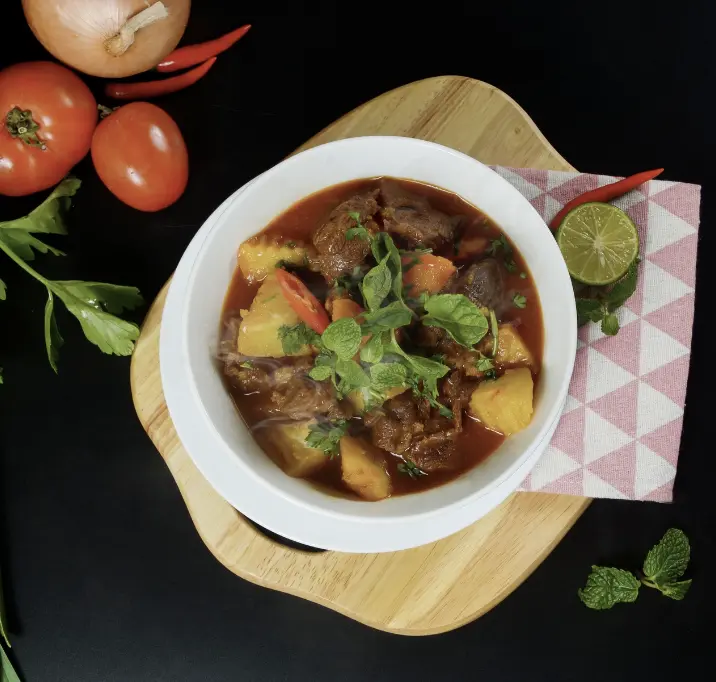 But wait, there's more to this delicious recipe than just beef! New potatoes and baby carrots add a wholesome touch, turning your beef stew into a complete meal in a pot. And speaking of pots, whether you're using a crock pot or a Dutch oven, make sure to have your tomato paste, beef broth, and a little water on standby. The key to the best beef stew lies in the slow cooking process. Letting it simmer on medium heat allows the flavors to meld beautifully.
Now, for those who swear by slow cooker recipes, here's a twist. Try adding a dollop of cream of mushroom soup to your slow cooker beef stew. Not only does it give a creamy consistency, but it also complements the Lipton Recipe Secrets dry mix beautifully. Even if you're not of a fan of canned mushroom soup, just trust us on this! Serve your stew with some crusty bread, and you've got yourself a family favorite! And, it was soooo easy!
Kid in the Kitchen – Making It Fun and Kid-Friendly!
Alright, parents, we all know the struggle of getting the little ones involved without turning the kitchen into a circus. Fear not, for this Lipton Recipe Secrets beef stew is both delicious and kid-friendly in its making. Start by letting them add the dip mix to the beef. It's a fun way for them to feel involved, and let's face it, those little hands do add a touch of magic!
Turn dinner prep into a fun learning session. Let them count the new potatoes, or better yet, identify the colors of the veggies you're adding. Baby carrots are a great way for them to learn about colors and shapes. And, the act of measuring ingredients for the stew can be a sneaky math lesson! It's all a delicious way to learn.
Lastly, presentation is everything! Once your delicious beef stew, boasting the flavors of Lipton Recipe Secrets, is ready, let the kiddos decide how they'd like it served. Maybe in a bowl with a side of their favorite meals or perhaps with a fun-shaped crusty bread. The joy on their faces when they see (and taste) the final product will be worth every minute spent in the kitchen!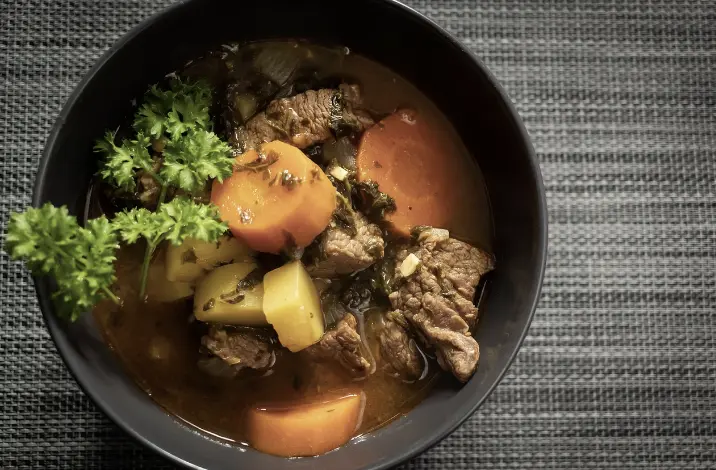 Time-Savers for Busy Bees 🐝 – Quick and Efficient Tips
For all the busy bees out there, we understand that time is of the essence. However, this doesn't mean you have to compromise on a delicious meal. With Lipton Recipe Secrets beef stew, you can cut corners without cutting out flavor. Start by using pre-cut beef stew meat. While some purists might scoff at the idea, when browned properly with high oleic sunflower oil, the results are just as tender and delicious.
Leftovers are a godsend. Once you've enjoyed your meal, store the remaining stew in an airtight container. The flavors tend to deepen overnight, making the next day's meal even more flavorful. And the best part? This beef stew is freezer-friendly! So, if you've made a large batch, just portion it out and freeze for a rainy day. Just remember to label the container with product information to keep track.
While the stew is the star, it doesn't hurt to have some sidekicks. Quick side dishes like a green salad or steamed veggies can round out your meal. And for those days when you're really pressed for time, just heat up your Lipton Recipe Secrets beef stew and pair it with store-bought crusty bread. Voilà! A complete, delicious meal in minutes.
Stew and Seasons – Best Times to Serve Up this Delight
While beef stew screams winter comfort, with Lipton Recipe Secrets, you can enjoy it year-round. Imagine curling up with a bowl of hot beef stew as the snow falls outside, the meat tender from hours of slow cooking, and the broth rich with flavors. It's the kind of meal that warms you from the inside out, making winter nights a little cozier.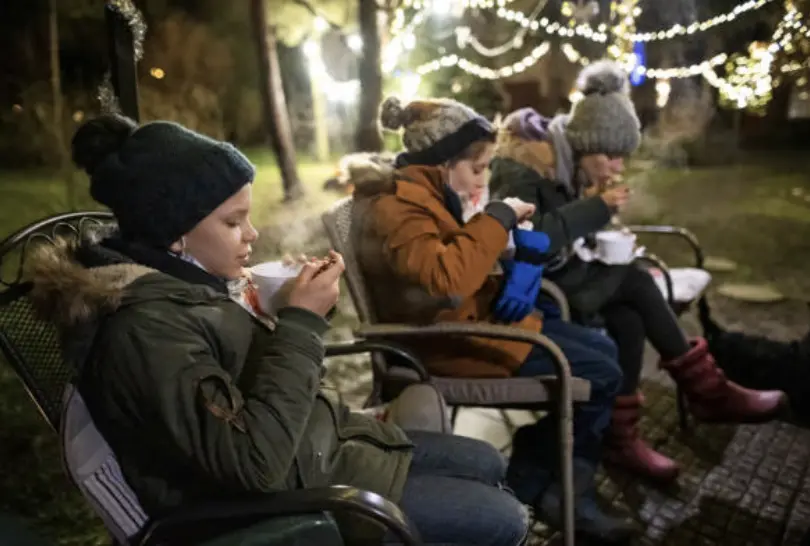 But who said beef stew is just a winter delicacy? Summer might bring with it barbecues and salads, but a pot of beef stew can be just as delightful. The trick is in the serving. Pair it with a refreshing summer drink, and perhaps serve it in smaller portions as an appetizer. The Lipton Recipe Secrets mix ensures that every bite is packed with flavor, no matter the season.
Lastly, beef stew isn't just a regular meal; it can be the centerpiece of your gatherings. Be it a family reunion, a holiday dinner, or just a weekend potluck, this easy beef stew recipe is bound to win hearts. And when they ask for your secret, with a wink, you can point them to that Lipton Recipe Secrets packet, the star behind your show-stopping stew… or, you could just keep your little secret and let them "stew" over it a while!
Beyond the Bowl – Creative Ways to Enjoy Your Beef Stew
If you think beef stew is just a pot meal, think again! With the magic of Lipton Recipe Secrets beef stew, the possibilities are endless. Ever tried using beef stew as a pie filling? Imagine tender beef, simmered to perfection with the best beef stew mix, nestled within a golden crust. It's a delicious recipe twist that's sure to be a hit.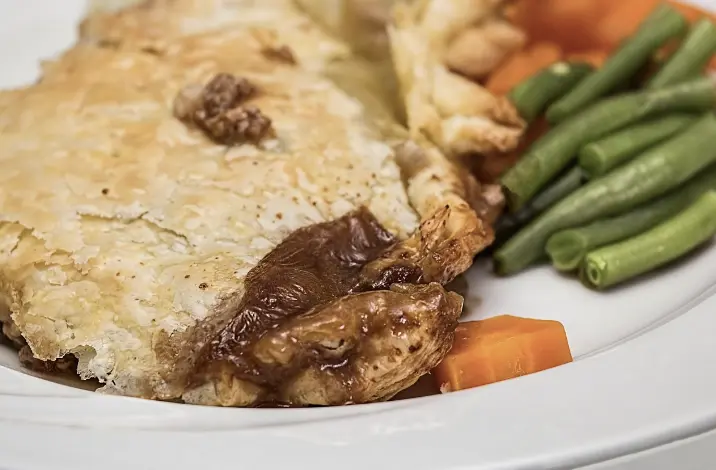 While beef stew sliders might sound unconventional, they're a delightful surprise. Use your leftover stew, especially if you've added new potatoes and baby carrots, to fill mini slider buns. It's a great way to turn this family favorite into a snack or appetizer, making every bite a delicious meal.
Perhaps one of the most creative uses for our beef stew is transforming it into a creamy beef stew pasta. Cook your pasta and mix in some stew, adjusting the thickness with a little water or beef broth. It's a complete meal that's both hearty and delicious. And don't forget to serve with some crusty bread on the side!
Health in Every Bite – Nutritional Benefits
There's more to Lipton Recipe Secrets beef stew than just its mouthwatering flavor. It's packed with protein, thanks to boneless beef chuck steak and beef stew meat. Slow cooking these cuts ensures that the beef is tender and juicy, while also allowing it to absorb all the delicious flavors from the Lipton onion soup mix and other ingredients.
Adding veggies to your stew not only enhances its taste but also boosts its nutritional content. New potatoes and baby carrots, when slow-cooked, retain most of their vitamins and minerals, making every spoonful a healthful delight. However, do be mindful of the mg sodium content, especially if you're watching your salt intake.
While beef stew is undeniably a delicious recipe, it's also quite health-friendly. The yeast extract and other ingredients like onion powder add depth to the flavor without piling on the calories. Moreover, if you're keen on cutting back on fats, opt for high oleic sunflower oil or olive oil as healthier cooking alternatives.
Ready or not, Here We Stew!
Lipton Recipe Secrets beef stew is more than just a dish; it's an experience. From the moment you toss beef in a large bowl with the dry mix, to the time you serve it piping hot, every step shows the love and care that goes into preparing a family favorite.
As you've probably figured out by now, we're pretty big fans of easy and flavorful recipes, and this Lipton Recipe Secrets beef stew is a must-try! It's a delicious meal that's easy to prepare and sure to be a hit with family and friends. So, why wait? Get the ingredients and get to it! Share your stew experience with us here at Kitchen Easy Life. And, share this recipe with other hungry home cooks out there!
Reimagined Lipton Recipe Secrets Beef Stew
Course: Dinner
Cuisine: American
Difficulty: Easy
This reimagined version maintains the signature flavor of the Lipton Onion Soup Mix but brings in some fresh herbs and veggies for a more homemade feel.
Ingredients
2 lbs beef stew meat, cut into 1-inch cubes

1 packet Lipton Onion Soup Mix

4 cups beef broth

2 cups red wine (or water if you prefer)

3 medium-sized new potatoes, diced

3 large carrots, sliced into rounds

2 celery stalks, chopped

1 medium onion, chopped

4 cloves garlic, minced

2 tbsp tomato paste

2 tsp fresh rosemary, finely chopped

1 tsp fresh thyme, finely chopped

2 bay leaves

3 tbsp olive oil

Salt and pepper, to taste
Directions
Brown the Meat: In a large Dutch oven or pot, heat the olive oil over medium-high heat. Season the beef cubes with salt and pepper. Add the beef to the pot in batches and brown on all sides. Remove and set aside.
Sauté Vegetables: In the same pot, add the chopped onion, garlic, carrots, and celery. Sauté until the onions are translucent, about 5 minutes.
Add the Basics: Stir in the tomato paste and cook for another 2 minutes. Now, pour in the red wine, scraping the bottom of the pot to release any browned bits. Let it simmer for 3-4 minutes to reduce slightly.
Bring It All Together: Return the browned beef to the pot. Add the beef broth, Lipton Onion Soup Mix, rosemary, thyme, and bay leaves. Stir well.
Slow and Steady: Bring the stew to a boil, then reduce the heat to low. Cover and let it simmer for about 1.5 hours.
Potatoes In: Add the diced potatoes to the pot, stir, cover, and let it simmer for another 30 minutes, or until the potatoes and beef are tender.
Final Touches: Remove the bay leaves. Taste and adjust the seasoning with salt and pepper as needed. If you prefer a thicker stew, you can mix 2 tablespoons of cornstarch with 2 tablespoons of water and stir it into the stew, letting it cook for an additional 10 minutes.
Serve and Enjoy: Dish out the stew into bowls, garnish with some fresh parsley if you like, and serve with crusty bread on the side.
Craving more delicious recipes? Click for more!