Every night can be a good night to make homemade pizza! In our family, our kids are always asking for pizza. Who's been there?? But, often times, I find that I am "pizza'd out!" Ordering from the same old pizza places and getting less than stellar quality and ingredients can kind of bum a girl out. But, then I remember that this is Kitchen Easy Life and making a homemade pizza that's tasty, healthy and suitable for both kids and adults alike is, well, easy! But, what are the steps to make pizza at home?
Now, making pizza at home is not as easy as picking up the phone and dialing for delivery, but trust me, it is worth it! Making pizza at home is as easy as 1, 2, 3!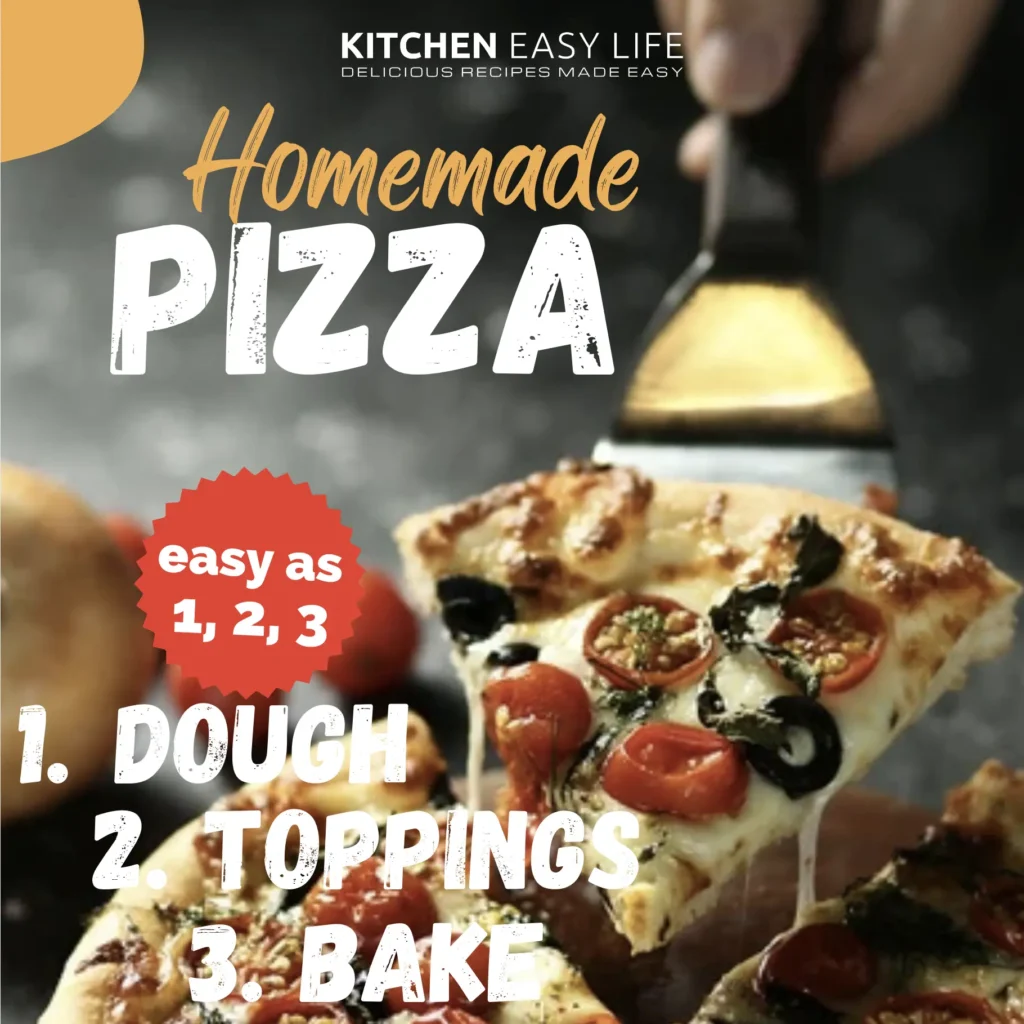 Step 1: Make your Dough
Make your dough! Don't buy premade dough. It's never the same as making it fresh. We make Neapolitan dough for our homemade pizzas because we like the bubble, chewy texture it provides. It rolls out easy, cooks easy, and tastes like a real pizzeria. There's nothing more disheartening than spending all this time prepping for the perfect pizza to find that you've got a tasteless, bready dough.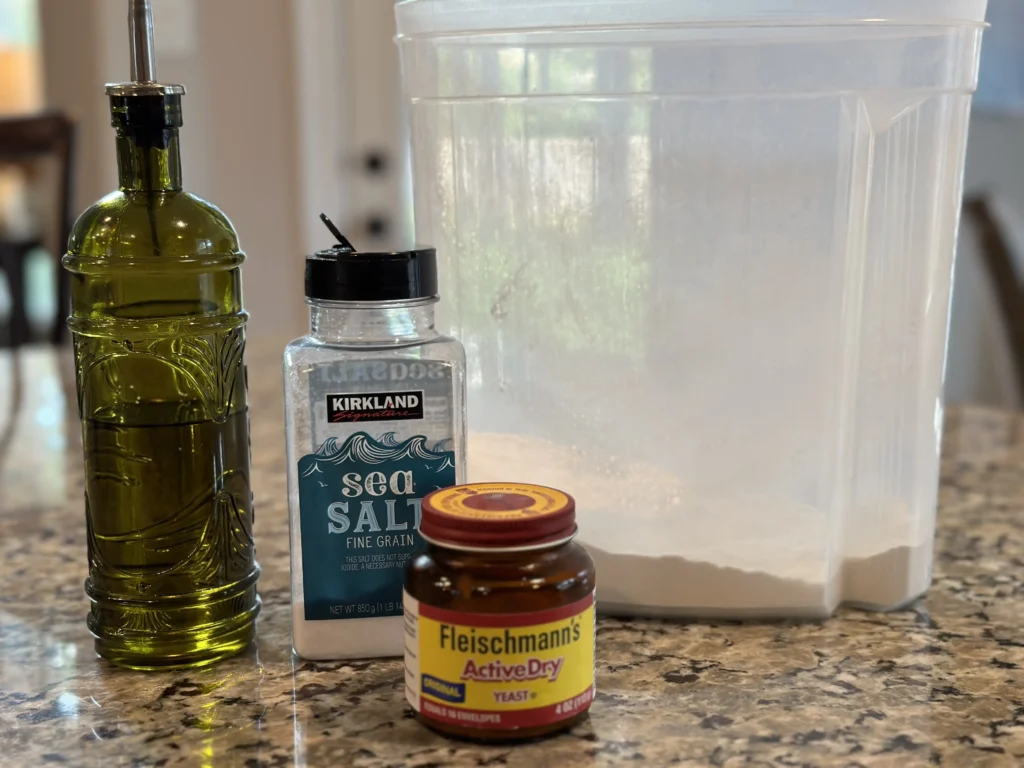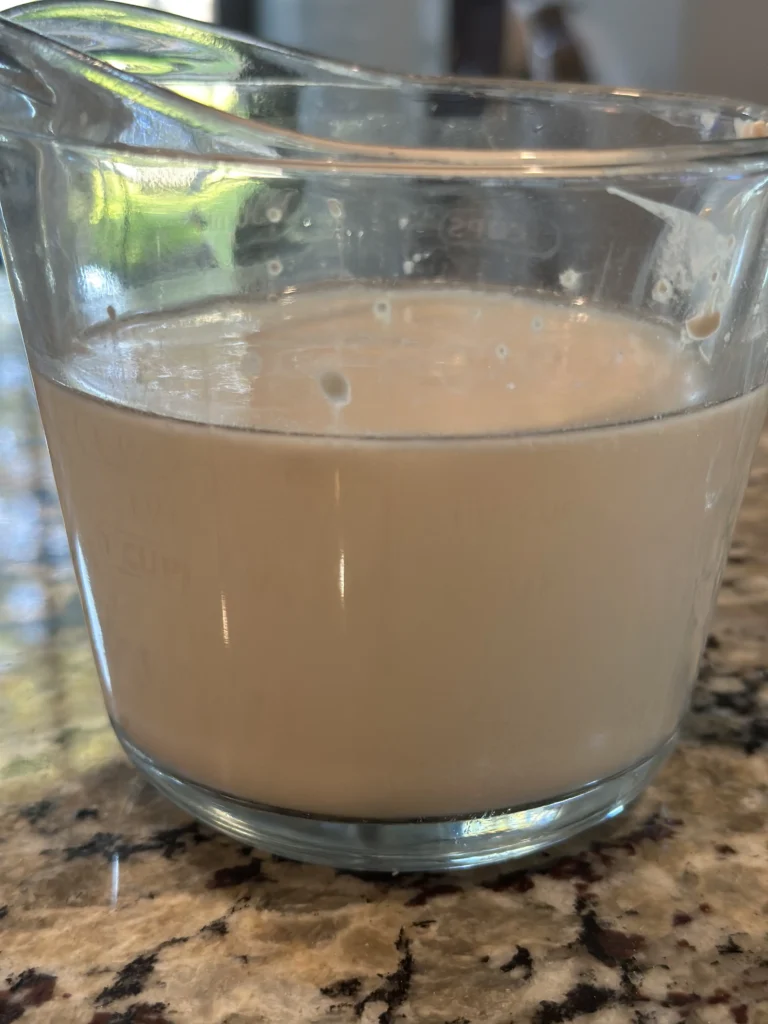 Pro Tip: If you have a stand mixer, I recommend you use it! The bread dough hook cuts your work to almost nothing. You don't need to wear yourself out kneading and adding flour over and over. You don't need to dirty up your counter either. Everything is done in your stand mixer bowl. I always us my Kitchen Aid Stand Mixer to make pizza. It has a 5 quart bowl so I can even double the recipe without worrying if I have enough room. Check out the mixer I used for this recipe here.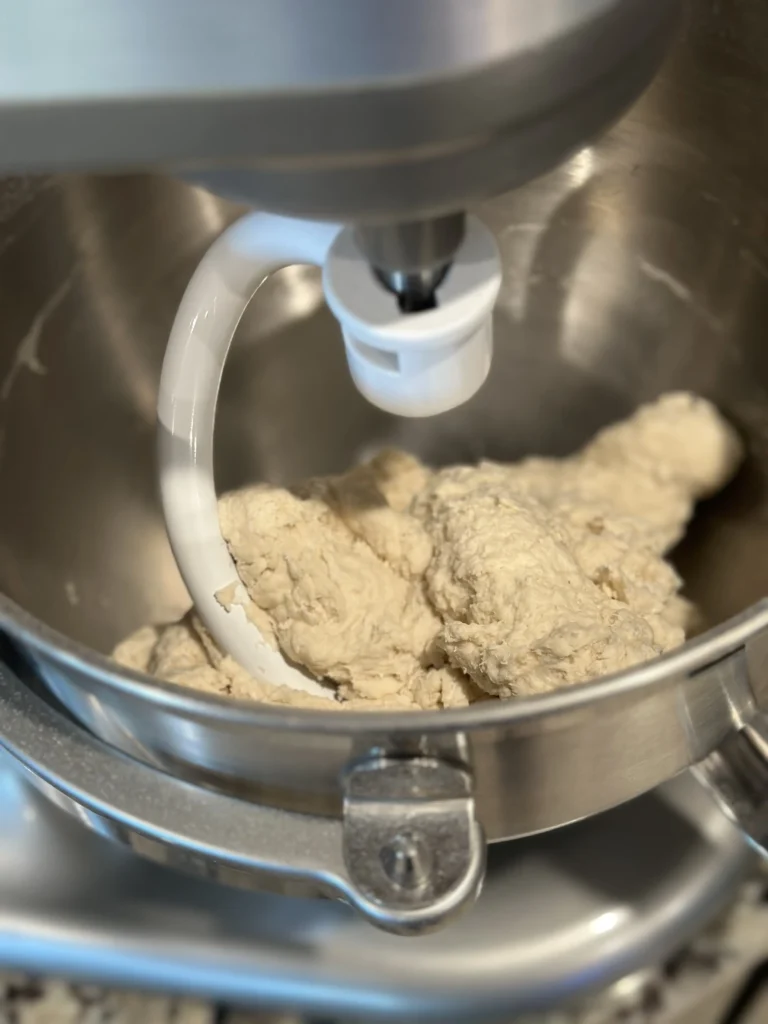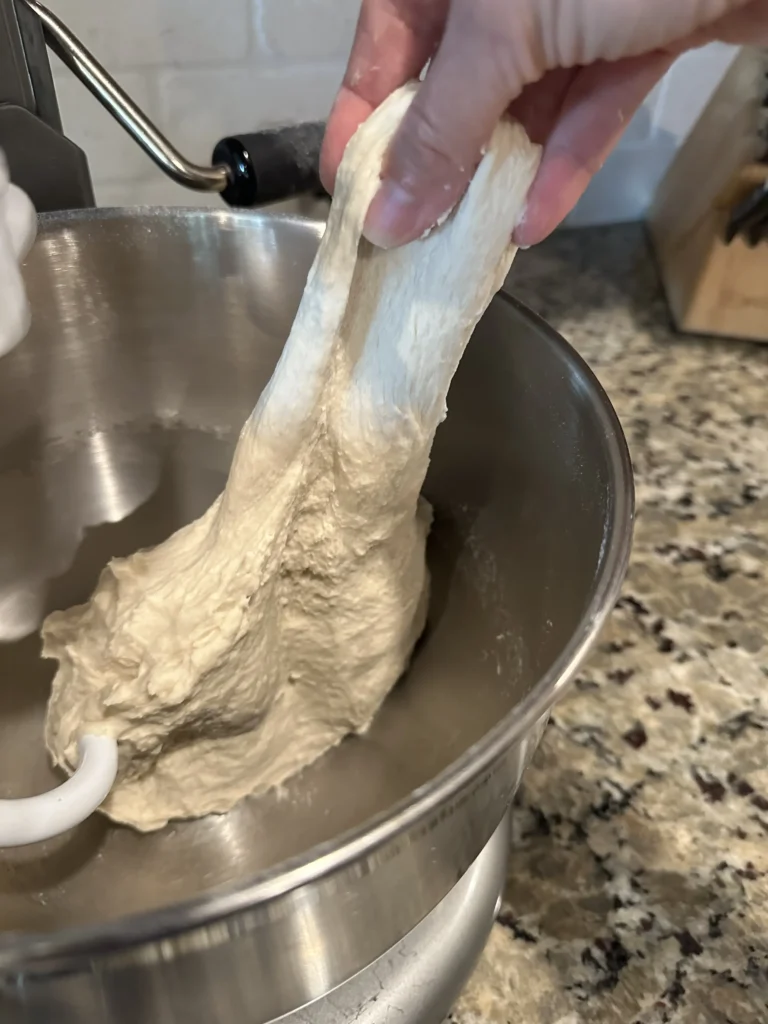 Based on the recipe you use, you'll put your ingredients in the bowl and turn it on low for 5 minutes. Then, turn it off and let it rest. This helps the gluten to develop to make it more stretchy. Don't skip this part! Then, you'll turn it on for another 5 minutes on low to medium speed. Then, let it rest again for 5 minutes. Lastly, turn it on again for 5 minutes. By the end of this last mixing, the dough should not be wet or lumpy. It should be stretchy enough to when you pull it, it doesn't break. If it does break, mix for longer.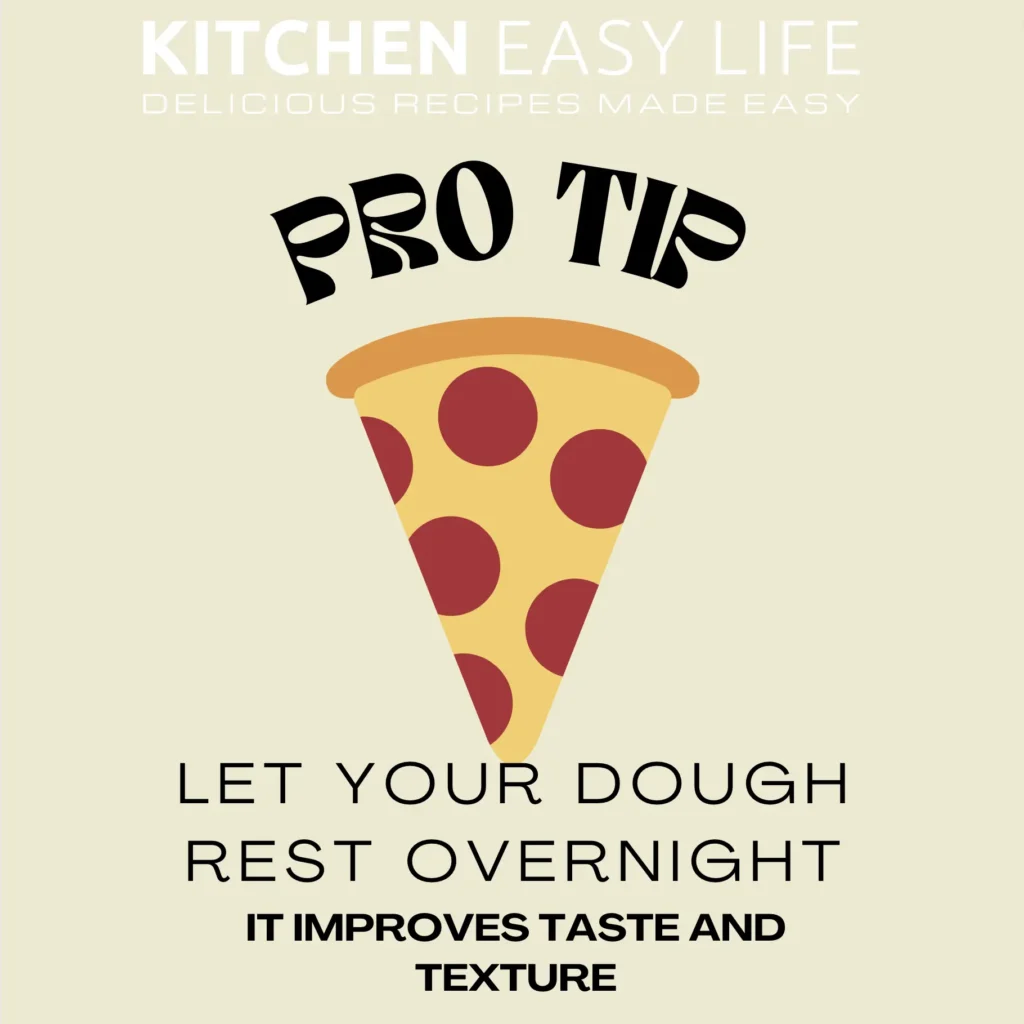 Okay, back to the dough. You need to let it rest for a minimum of one hour. Overnight resting in the fridge tightly wrapped in plastic wrap is best, but that takes some planning on your part. That's great if you are expecting pizza night in advance, but you can also have a spontaneous pizza night, too!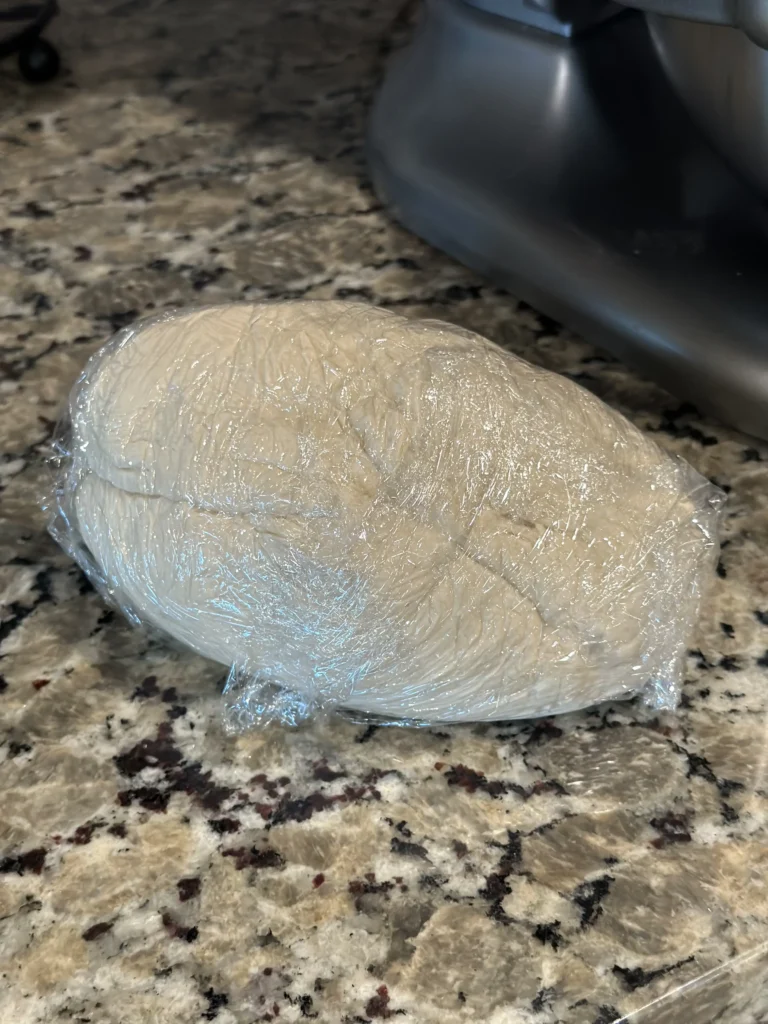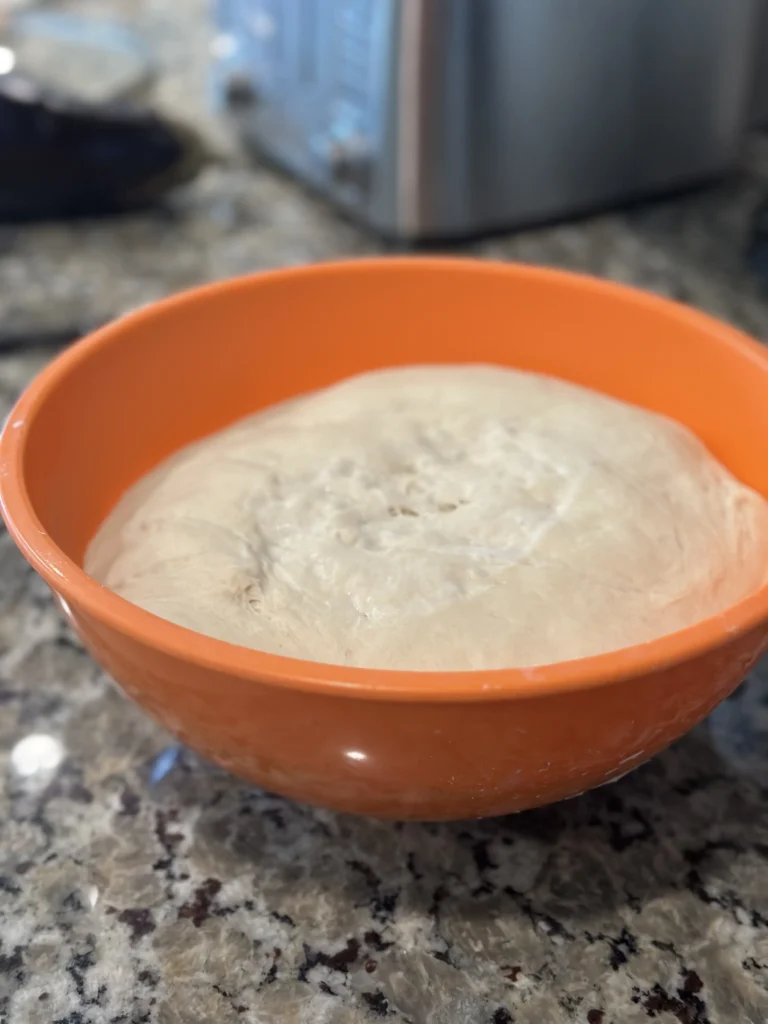 Step 2: Preheat your oven and roll your dough
Preheat your oven to 500 degrees. Yes! 500! Pizzas are usually cooked in wood burning ovens at much higher temps, but 500 degrees Fahrenheit works great for home pizzas.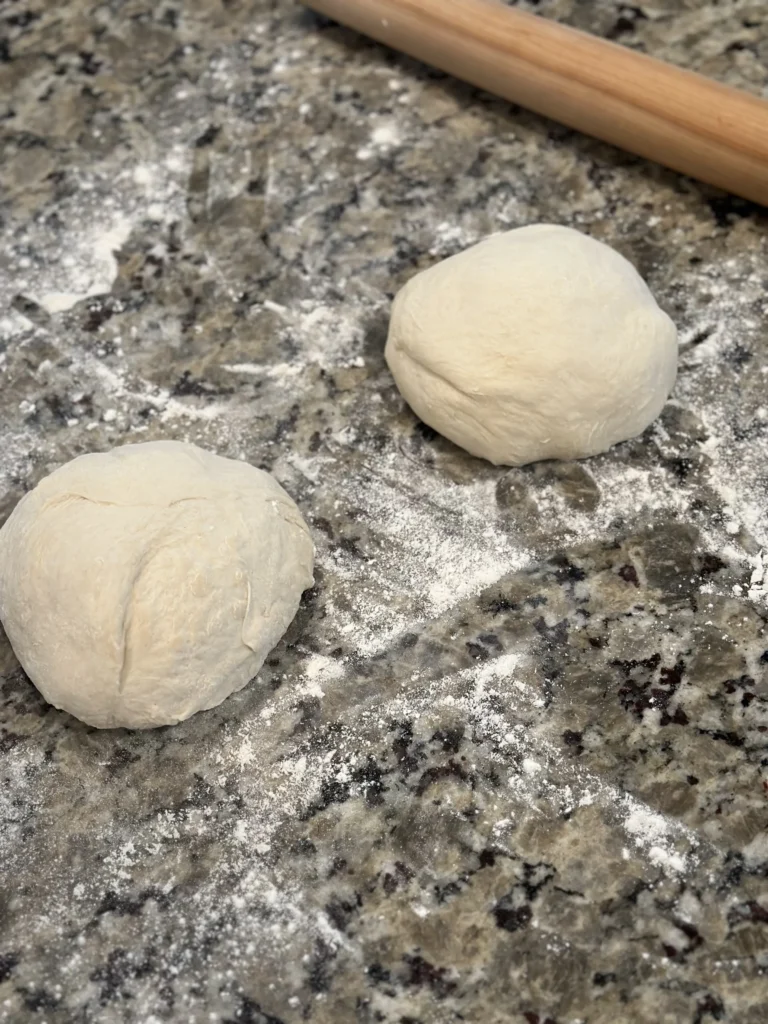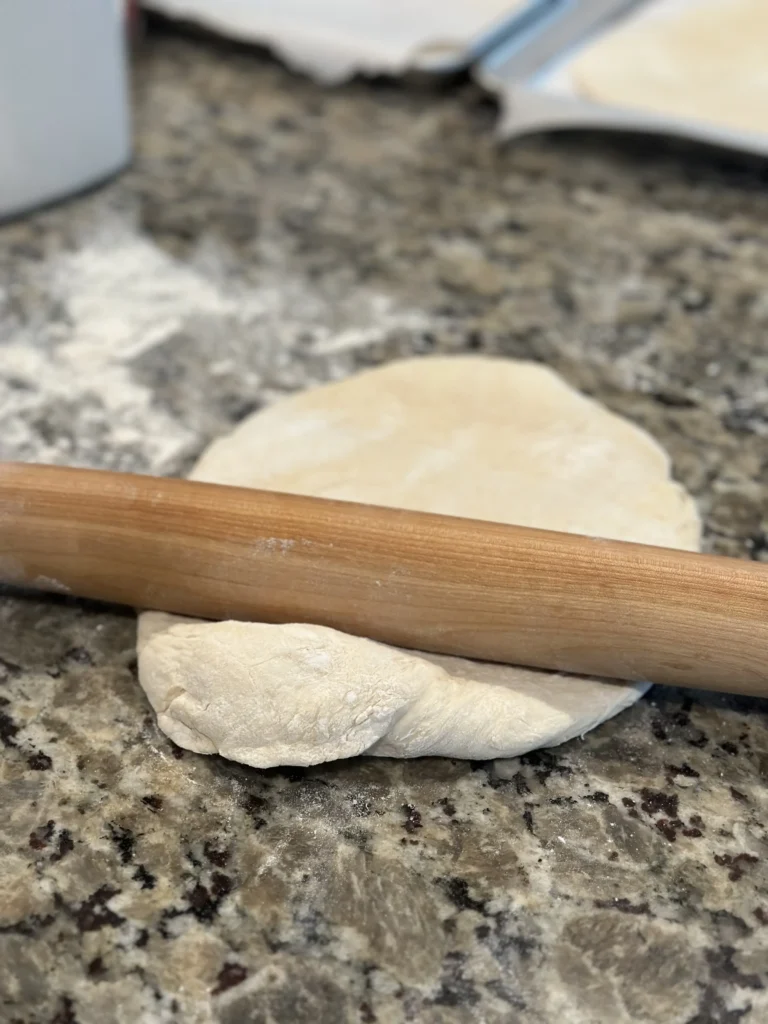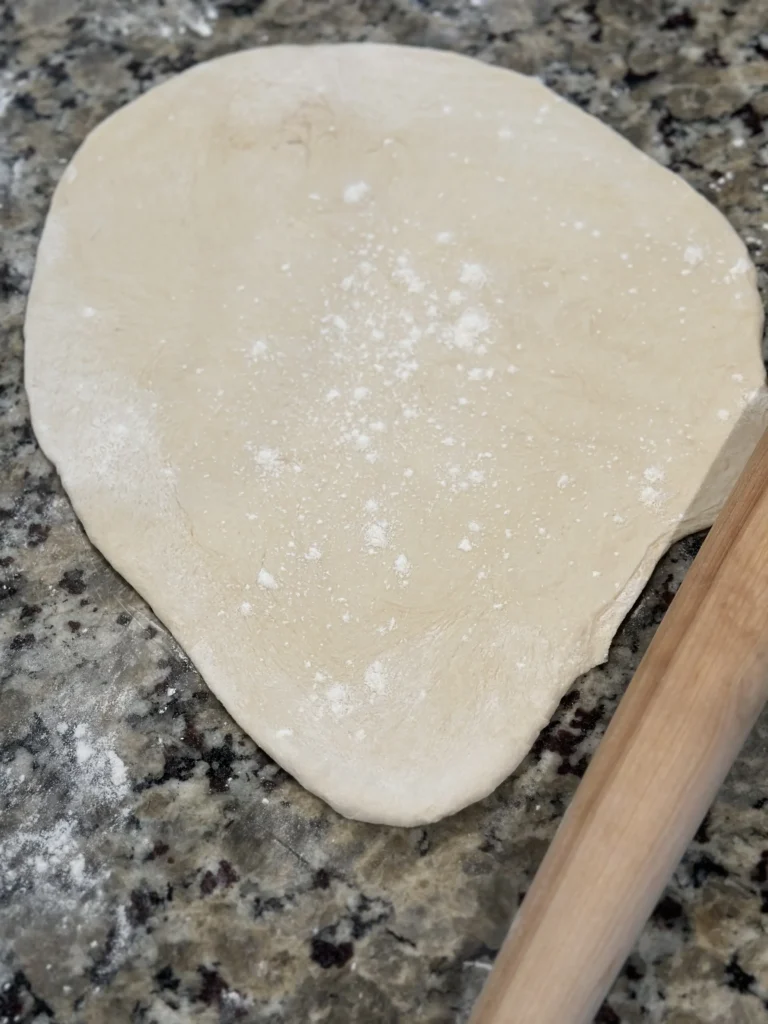 Roll out your dough on a lightly, and I mean lightly floured clean surface. Too much flour and you won't be able to roll it thin enough. Thick rolling produces bready pizza, which is gross. Roll it thin and place it on a parchment lined baking sheet.
Step 3: Top it and cook it!
Here's the fun part in my opinion! The toppings! My kids are pretty mid when it comes to toppings so when we order pizza, it's usually just cheese and pepperoni. But, when I make pizza at home, I go crazy! Feta, pesto chicken, kalamata olives, spinach, mushrooms, red onions! You get the picture!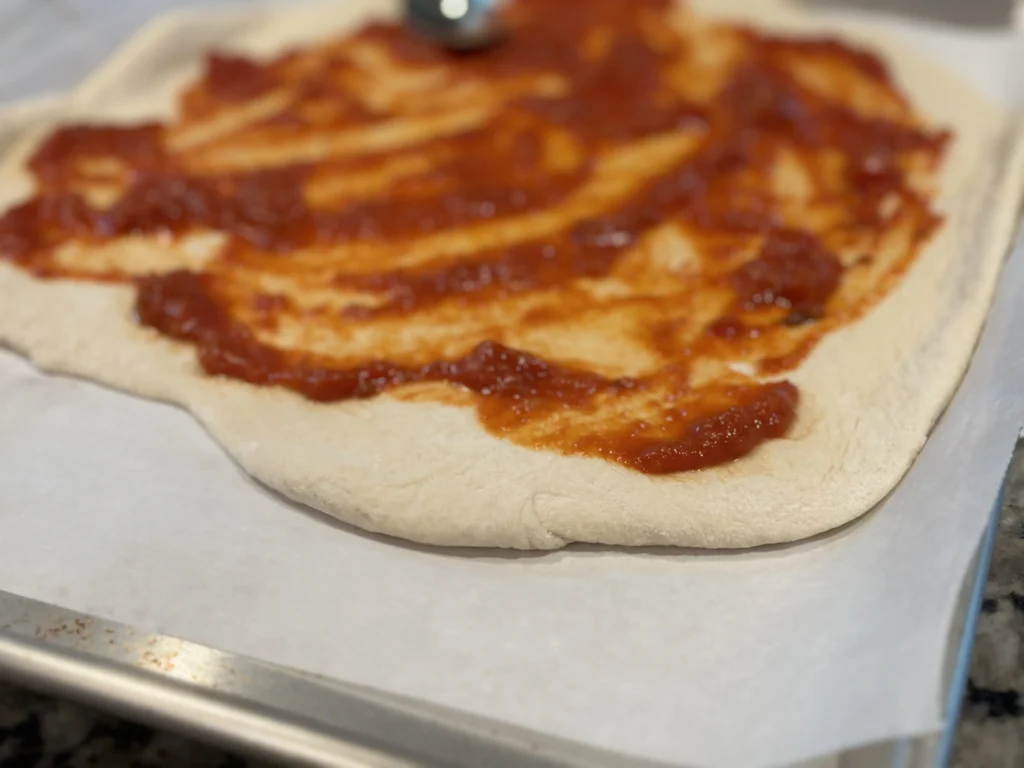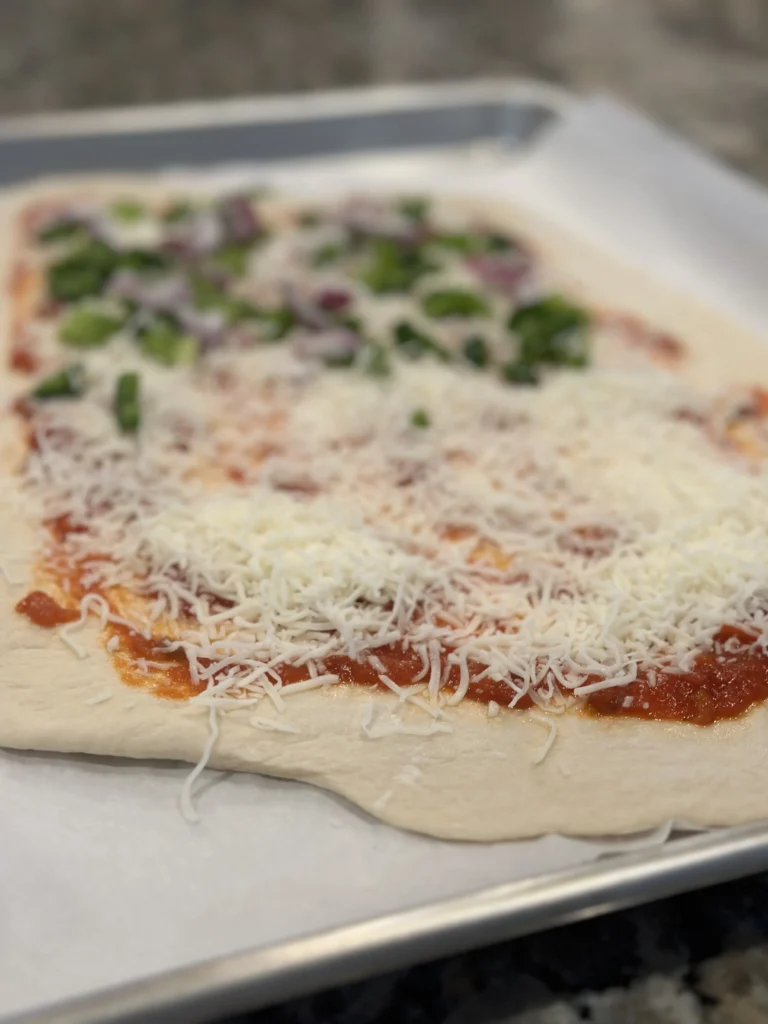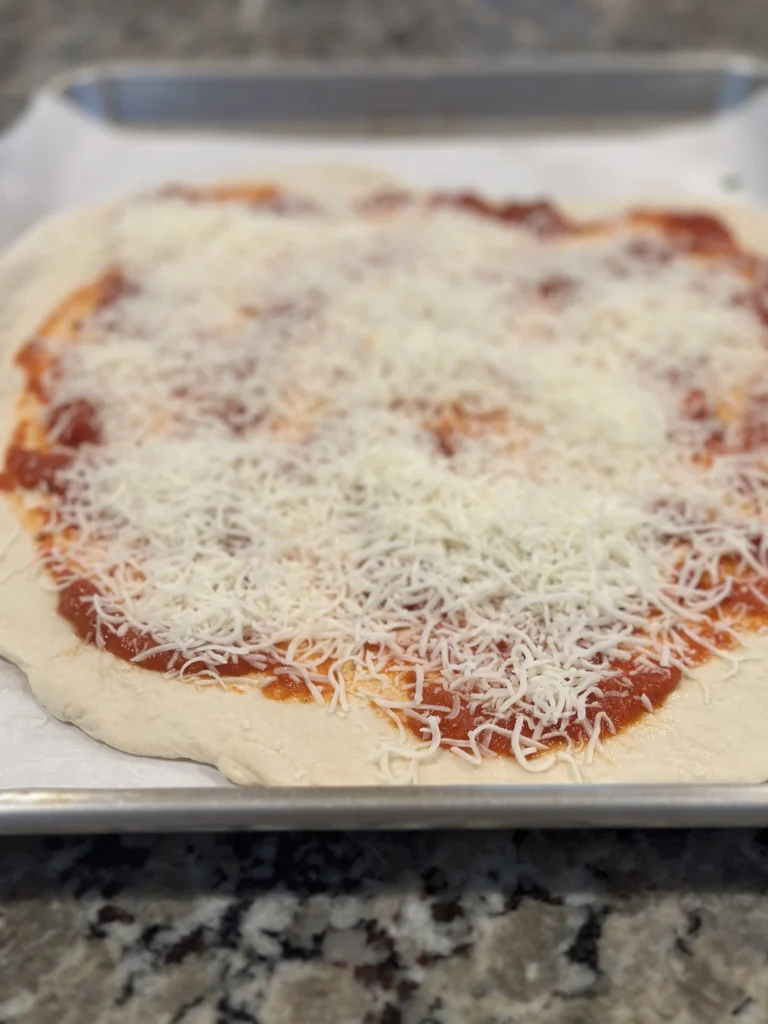 Start with a little marinara. We like Rao's the best. Spread it over your rolled dough leaving the edge untouched.
Next, mozzarella. I'm always torn between fresh sliced mozzarella which my daughters prefer or shredded mozzarella which my son prefers. You pick your favorite, but don't add a ton. Adding too much cheese will result in an uncooked middle or soggy dough.
Last, add your toppings and bake your pizza for 8-14 minutes, depending on the size of your pizza. Keep an eye on it. The crust can get overly toasty pretty quick. Also, if you like the cheese bubbly, you may want to turn on your oven broiler, but again, watch it!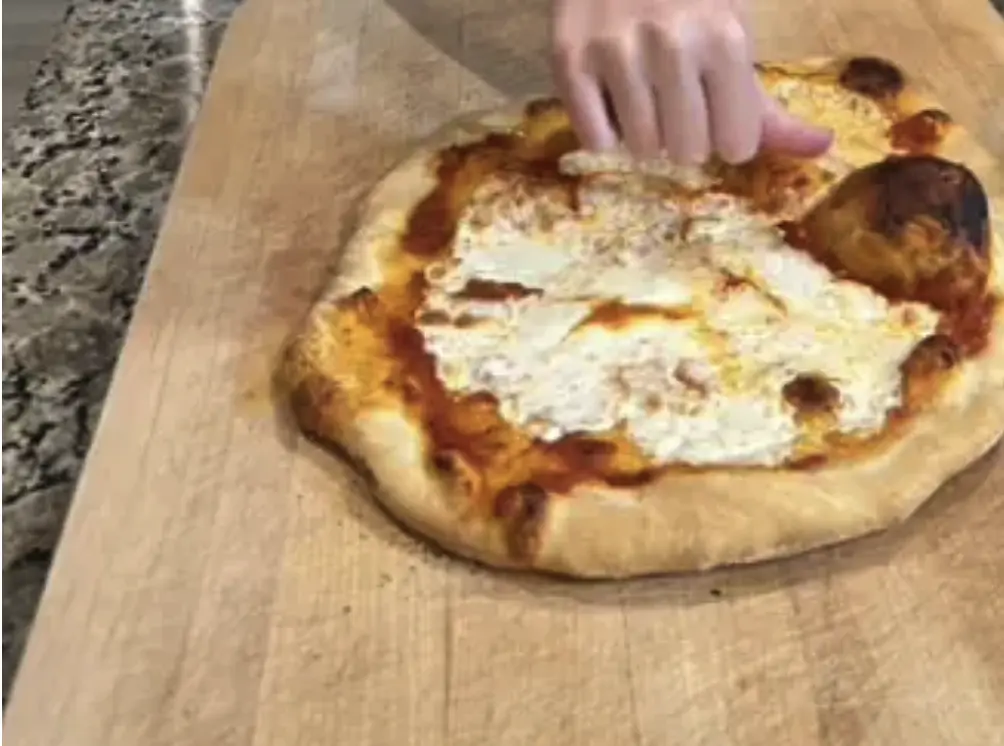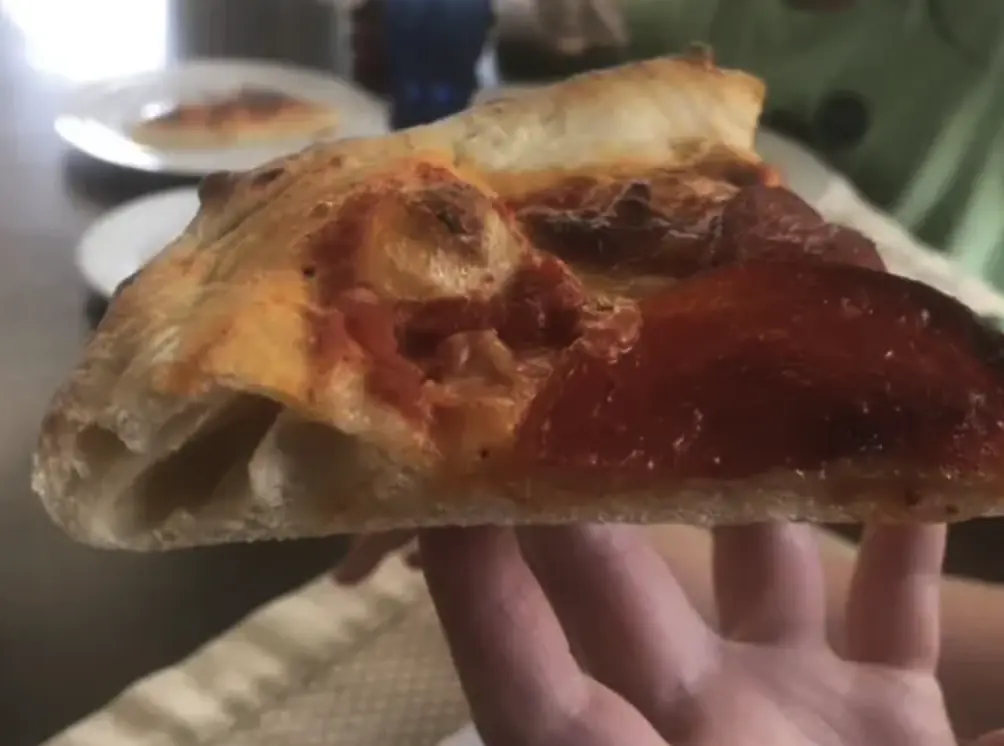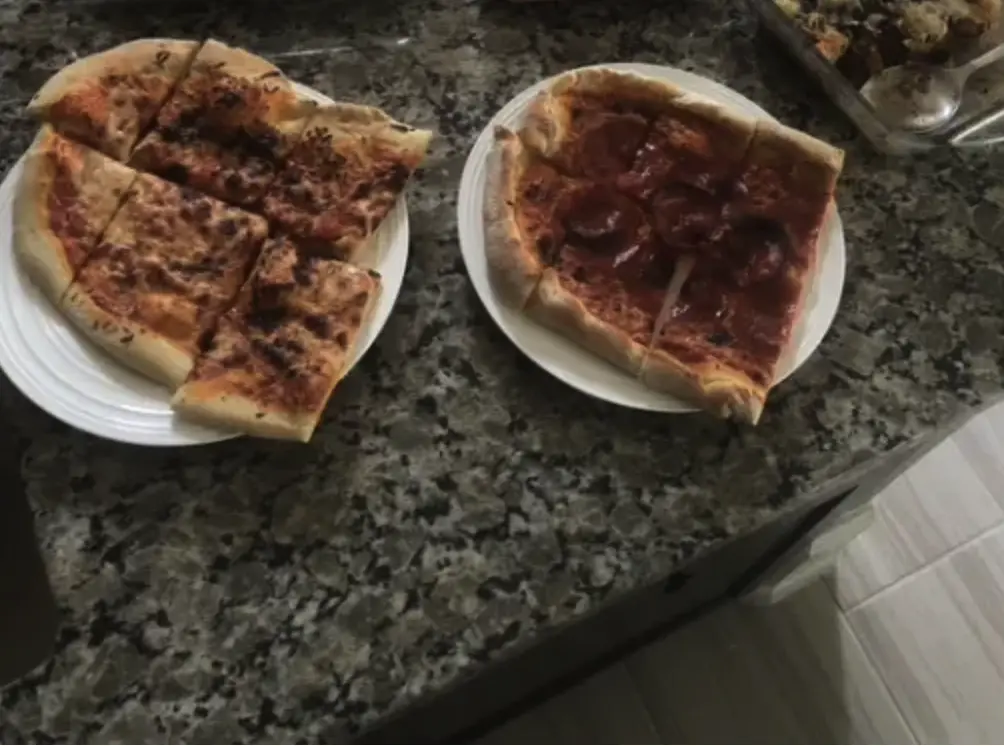 There you have it! Homemade pizza is easy, fun, and well worth the work! Kids love helping with homemade pizza night so you can make some fun memories, too! Comment below about your pizza-making experiences and be sure to try our Neapolitan dough recipe!
Best Neapolitan pizza dough
Course: Dinner
Cuisine: Italian
Difficulty: Easy
This is your new go-to dough recipe for homemade pizza night!
Ingredients
4 cups (500g) of '00' flour (Italian milled flour, perfect for pizza)

1 1/2 cups (350ml) of water (lukewarm)

1/2 teaspoon (2g) of fresh yeast (or 1/4 teaspoon of active dry yeast)

1 1/2 teaspoons (10g) of salt

1/4 teaspoon granulated sugar

1 teaspoon of olive oil
Directions
Dissolve the yeast in lukewarm water and sugar. Let it sit for a couple of minutes.
Mix the flour, oil, and salt in a large bowl.
Gradually add the yeast-water mixture to the flour, mixing with your hands or a wooden spoon. Or, put everything in a stand mixer.
Knead the dough on a floured surface for about 10-15 minutes until smooth and elastic. Or, follow my instructions in the post for using a stand mixer.
Divide the dough into 4 balls (for individual pizzas) or just wrap the entire dough ball.
Place each ball on a floured surface and cover with a damp cloth. Skip this part if covering in plastic wrap and putting in fridge overnight.
Let them rise for at least 4 hours, preferably 8, at room temperature. Again, skip this instruction if you are putting in fridge overnight.
Notes
For a crispier crust, let the dough ferment in the fridge overnight.
Top sparingly – Neapolitan pizzas are typically not overloaded with toppings.
Craving more delicious recipes? Click for more!